Youth Resources
Youth are the entire reason we are here!  In the tab sections below you will find many helpful resources to aid you along your Scouting journey.  There is information on advancement, merit badges, youth training, and youth awards.  Advancement information specific to the Eagle Award can be found on our Eagle Scout Corner page. And as always, if you have questions or cannot find something, please contact one of your Scout leaders or the Council Service Center.  We are happy to help.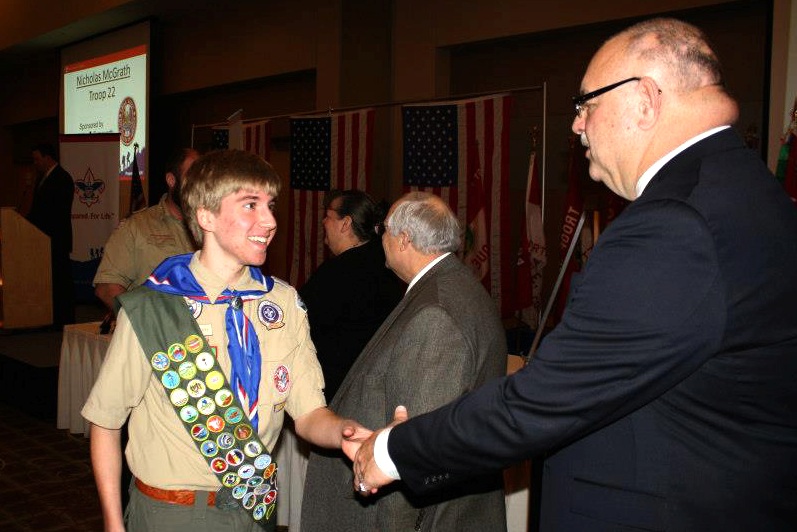 Scout Oath
On my honor I will do my best
To do my duty to God and my country
and to obey the Scout Law;
To help other people at all times;
To keep myself physically strong,
mentally awake, and morally straight.
Scout Law
A Scout is trustworthy, loyal, helpful, friendly,
courteous, kind, obedient, cheerful, thrifty,
brave, clean, and reverent.