Volunteer & Leader Training
Training is an important part of learning to become an effective leader. Every youth member of Scouting deserves a trained leader. The important Scouting position you hold will be easier & more effective once you develop the skills necessary to deliver a quality scouting program every Cub Scout, Scouts BSA and Venturing desires. The Northeast Iowa Council is very committed to helping ease this process. While there are many training courses available online, we also provide many training opportunities throughout the year. We very much encourage all adults involved in Scouting to take advantage of these resources.
The online E-Learning Resource Website makes completing some of the required trainings very convenient. Simply create a username & password and all your completed training records will be kept in the BSA database!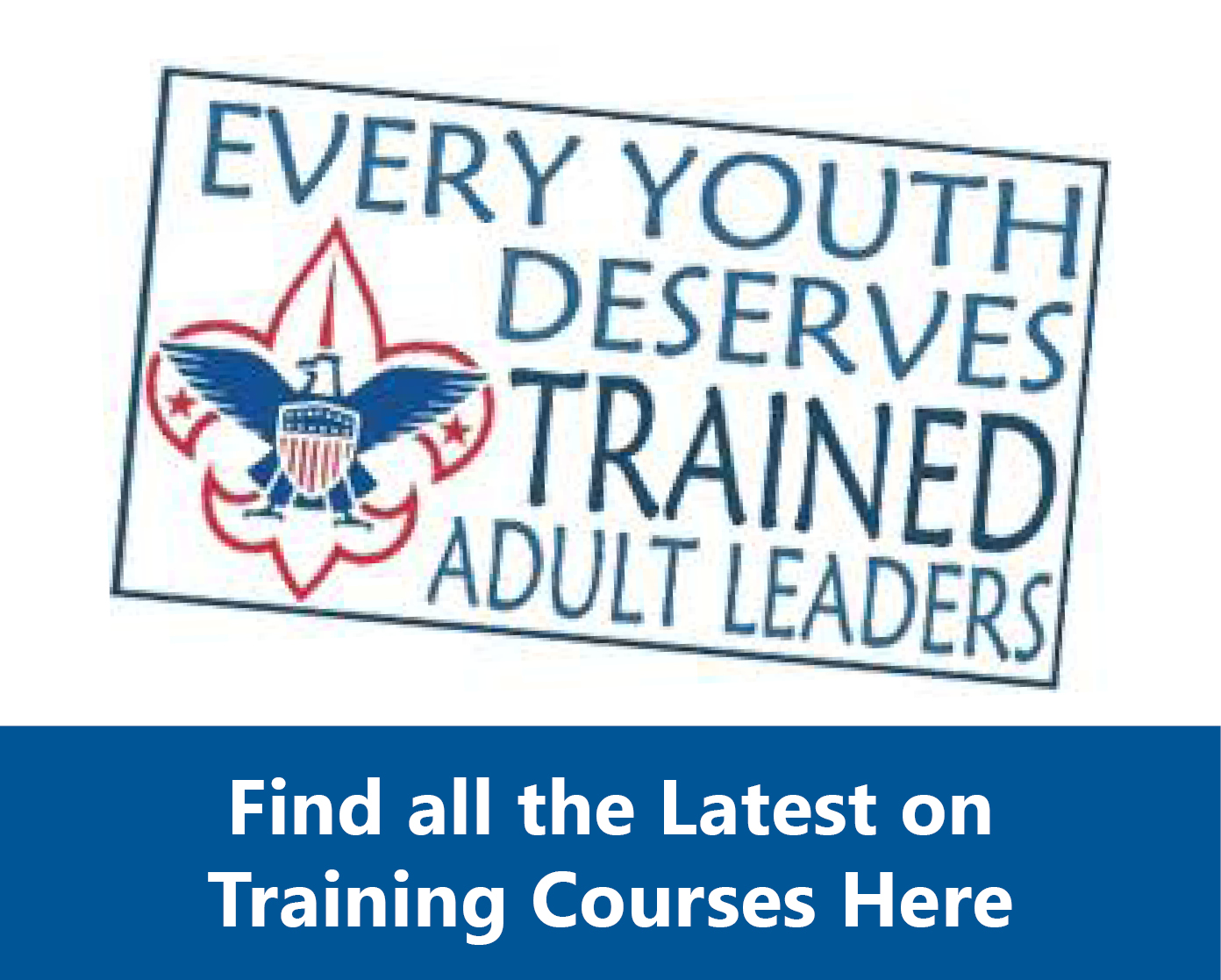 Why should you get trained for your unit position? There are many reasons, of course!
The Scouts deserve a trained, knowledgeable leader.
The Scouting parents expect the person leading their child to be trained, prepared, and knowledgeable.
The impact you will have on youth is HUGE! You are a role model & a leader; please take advantage of the training available to you.
You can also benefit from the trainings. It never hurts to learn something new, and you will become a better, more confident leader because of it.
We want you to make friends and have fun too! We try to make our training sessions a bit fun and introduce you to other volunteers in Scouting.
What makes a "Trained" volunteer?
ALL unit leaders, committee members, and any other adult who will be in direct contact with a youth member of the Boy Scouts of America are required to take Youth Protection Training. Youth Protection Training is designed to help you keep our youth safe from abuse.  You will learn the BSA's Youth Protection Guidelines, signs of abuse, and how to report suspected abuse. This training course is offered many times throughout the year and it is also offered online.  If you do take it online, please print out your certificate. This training course MUST be renewed every two years. Estimated time to complete is 60 minutes.
Please click on the drop down items below to view the required training sessions for your leadership position.
There are many other training courses a volunteer or leader can take to further supplement their training, or to focus on a specific skill. Please click on the links below to learn more about these courses. We very much encourage learning and trying new things at Scouts! Whatever it is you wish to know, from a historical background on Scouting, to geocaching, to how to conduct a Pinewood Derby Race; we have the resources for you. Learn more about these supplemental courses.
Safety is also a top priority.  We have many courses specifically on Safety & Health. Learn more about courses on Safe Swim Defense, Safety Afloat, Climb On Safely, Trek Safely, CPR & First Aid, and Wilderness First Aid.
If you're looking to to develop leadership skills and experience you can use in Scouting positions as well as other situations demanding leadership, consider taking a Wood Badge course.
And remember to check out the most recent updates on trainings at The Training Times.