Community is very important to Scouting!
As a non-profit organization, the Northeast Iowa Council, BSA relies on the generosity of charitable donations to support its ongoing operations and future capital expenses.  Each gift, regardless of size, provides invaluable funding for BSA programs that benefit Scouts throughout our local Council.  Thanks to supporters like you, the BSA helps youth across the country develop academic skills, self-confidence, ethics, leadership skills, and citizenship skills that will influence their adult lives. Eagle Projects are just one area where Scouting gives back to the community.
The NEIC uses local financial resources such as the Friends of Scouting Campaign monetary donations, popcorn sales, camping, council activities, special events, and Trading Post sales to support its operations. In return the Council professional staff provide many services to units, including:
Behind the scene organization, planning, and support.
Leader training at all levels are offered throughout the Council and Districts.
Recruitment & support materials, including the newsletter, website, online calendar and registration system, all mailings, and other communication materials.
The maintenance of two camping facilities, camperships, and activities that support Scouting's primary programs, like day and overnight camps for Cub Scouts and summer camp for Scouts BSA members.
Record keeping for unit membership & advancement, along with help processing new Eagle Scout applications.
District and Council activities like Camporees, the Lock-In, Pinewood Derbys, Saints Night, Lego Night, etc.
Event sponsorship, special event fundraisers, and grant funding to help support the council budget.
To contribute, contact the Council Service Center at 563.556.4343 or 800.866.2721 to donate with your credit card.  You can also mail your gift to:
Northeast Iowa Council – FOS
P.O. Box 732
Dubuque, IA 52004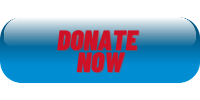 How can I help financially support Scouting?