September 2019 Nor'Easter
Trained Leaders: As we get into a new "recruiting season", more of our Scouts are benefiting from having a trained leader. At this time last year, 44% of our direct contact leaders were fully trained. All direct contact leaders had to be fully trained in their position before the charter was accepted. I am proud to say that one year later over 80% of these leaders are trained.
The statistics show that more and more leaders are viewing training to help them do their job, rather than "another" task to complete. Ultimately, this can help families get a great Scouting experience, keeping them in the program longer.
STEM: A few years ago, the council started a STEM committee. Over the last 9 months the group has created multiple events, giving Cub Scouts new experiences in the STEM arena. A summer event with an Aviation theme was attending by more than 50 families.
The next STEM event highlights "Swings and Levers". If your Cub Scout is interested in taking part in these activities, stay tuned to the council Facebook page or contact the council office.
Scoutbook: Lastly, while in the testing stage, Scoutbook is adding resources to give Den leaders all they need to run a meeting. If you haven't seen the article from the summer, take a look at https://blog.scoutingmagazine.org/2019/07/31/scoutbook-should-be-your-go-to-app-for-your-next-den-meeting/.
These updates allow Den leaders to prepare for their next meeting by simply using the app. It is also a great tool for new leaders as videos show examples of things seasoned leaders take for granted.
Welcome to Troop 13! Troop 13 is an all-boy troop chartered by St. Columbkille Church in Dubuque
Timmeu Lodge's newest adviser is no stranger to Timmeu Lodge or the workings of the Order of the Arrow. Tim Riedl started his Scouting journey in the Northeast Iowa Council and, after being inducted into Timmeu Lodge in 2000, took an active role as a member of the lodge executive committee (LEC). Tim was elected to the first of two terms as Lodge Chief in 2004, and later elected to serve as the 2007-2008 Section C-1C Chief. His involvement didn't stop there.
Even as an adult, Tim took an active role on both the section and national levels of the OA. He was a member of the OA Trail Crew staff for five summers at Philmont (including two as Director), and served as the OA High Adventure Adviser for Section SR-7A in Virginia from 2014-2016.
His involvement garnered many adventures and accolades, but what Tim remembers most is his time on the LEC. Tim said it was the most fun he had as a member of the OA. "The LEC was so dedicated to providing the best program to Timmeu's members. We were a bunch of friends doing things we liked doing and spending time together."
As the new Lodge Adviser, Tim hopes to help Lodge Chief Joe Sheston bring the "fun" back into being a member of Timmeu Lodge and serving on the LEC. Tim's goals/vision include:
Increasing awareness of the opportunities provided by the OA to its members
Supporting the LEC in their mission of providing excellent program to Timmeu members
Providing clear feedback to the LEC
Improving communication between the LEC and Timmeu members
Inspiring a passion for serving others while developing the leadership of Timmeu's Chief and LEC members
If you want to get involved or have questions about what the OA can do for you, feel free to reach out! Call the Scout Office at 563-556-4343 or email timmeumaster74@gmail.com.
STORYTELLERS = WORLD SCOUT JAMBOREE
Written By: Nicholas Stocks, Troop 34
This summer 45,000 Scouts from 152 different countries came together for two weeks in West Virginia at Summit Bechtel Reserve. I was lucky enough to be one of these 45,000 Scouts attending the 24th World Scout Jamboree along with Michael Cooksley, Jacob Fonck, and Beau and Denny Walgamuth of the Northeast Iowa Council. We were part of Troop USA 312 from the central region of the U.S. contingent, the largest contingent there.
This year the theme was Unlock a New World. For each person this meant something different. For people from other countries it may have meant experiencing new things like the high adventure programs Summit has to offer such as the Big Zip or white water rafting. In fact, Barrels was one of the most popular activities, especially for Scouts from foreign contingents, because this was their first chance to shoot a firearm.  For me this theme meant meeting new people from different countries and learning about their cultures. The night we invited one of the Swedish patrols to supper, I had a conversation with one of their Scouts about our educational systems and how different their grading system is from ours.
Like a National Jamboree, trading was one of the most popular activities at the World Scout Jamboree. We traded patches, neckers, flags, uniforms, hats, daypacks, and more. Trading was one of my favorite parts as I negotiated the best deals possible for patches and scarves from places like England, Japan, Taiwan, and South Korea. After the deal was made I enjoyed talking with the Scouts about life in their country. When speaking with three Finnish girls I learned how much more extensive the recycling program is in Finland compared to the U.S.
Another cool part of the Jamboree was the ceremonies. Each was special in its own way by being opened by one of the three host countries (Canada, U.S. and Mexico). Much like the Olympic opening and closing ceremonies, the ceremonies at WSJ included cultural exhibitions, special guests like Bear Grylls Ambassador for the World Scouting Movement, and surprise musical performances by artists like Pentatonix.
This Jamboree was an amazing experience and I encourage every Scout to attend a Jamboree whether it's the next National Jamboree in 2021 at Summit or the 25th World Scout Jamboree in 2023 being hosted by South Korea.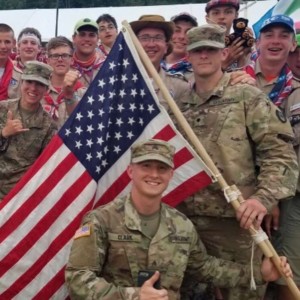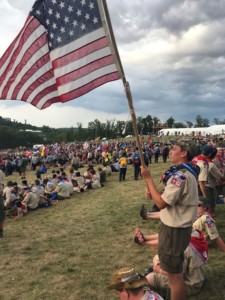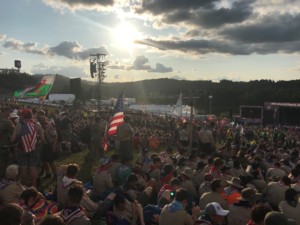 Popcorn Sale!
Popcorn is a great way to fund your entire year of Scouting!
Last year, 47 units averaged $2,600 in profits and prizes for their program expenses. Once again the Northeast Iowa Council is committed to support your unit to maximize your
popcorn fundraising campaign.
TIPS TO ASSIST YOUR SCOUT IN SELLING 
Encourage your Scout to establish an independent achievable goal (Example: Selling 10% more than he or she sold last year should be achievable.) Be encouraging to continue on until he/she reaches their goal. Have him/her share his/her goal with the unit leader.
Help your Scout by making a list of the "Perfect 10" Customers:
• 10 sales to family and friends
• 10 sales to Mom's friends, work, clubs, etc.
• 10 sales to Dad's friends, work, clubs, etc.
• 10 sales to closest neighbors
That is your first 40 sales! Average of $20 each or $800 in less than a week!
Don't forget local banks, businesses, service clubs, etc.
Help your Scout use the online order form for those family members who live far away.
Remind those buying that popcorn can be used as gifts for teachers, co-workers, neighbors, babysitters, beauticians, relatives, etc.
When contacting your customers from last year ask them if they have any friends or family that have not been asked to purchase popcorn and would like to purchase this year to give you a call, you would be glad to take their order.
You can take an order form to work.
Remind your Scout to tell the customer his/her goal, what prize he/she is trying to reach, and what fun things the unit has planned. (Example to pay for camp, high adventure, etc.).
Remind your Scout that when asked, 4 out of 5 people will buy. Only 20% of consumers have been asked to purchase popcorn; 80% have never been asked.
Your Scout should always wear Class A uniform when selling popcorn.
All customer checks should be made out to your unit (never to the Scout or Parent).
Please remember the Scout Law. A Scout is … Trustworthy, Loyal, Helpful, Friendly, Courteous, Kind, Obedient, Cheerful, Thrifty, Brave, Clean and Reverent
Be cheerful! Reminder to Always say "Please" and "Thank You" and SMILE!
Important Dates
September 21 | SUPER SATURDAY POPCORN SALE BEGINS
October 21 | Popcorn & Prize Order Due to the Council
November 2 | Popcorn Distribution
November 25 | Payment due to the Council
The Popcorn Sale officially begins Saturday, September 21st.
DRAWING this year—A Scout will receive a different ticket for each can of Chocolate Covered Pretzels, Classic Trio,
Cheese Lovers 4-Way and Chocolate Lovers Tin he/she sells. The tickets will be put into a drawing for a chance to win one of four Amazon Fire HD's provided by Pecatonica River Popcorn Company (this is in addition to the prize level gifts).
Check out all the prizes available for earning at: http://www.scoutsiowa.org/popcorn-time/.
Prizes
Prize package options are the same for Packs, Troops, Crews & Posts. Popcorn prizes will be sent directly to the unit popcorn chairman's house. Talk about service! This will offer you the opportunity to recognize your Scouts immediately after they settle their popcorn account. Brochures will be mailed to your Scouts in September.
Parent Guide to Popcorn
We know there are lots of questions about selling popcorn. We've put together a guide to help you through this fundraiser. Check it out at: http://www.scoutsiowa.org/popcorn-time/
Camp Reservations
Now is the time to get your camp reservations in! Reservation forms can be found at: http://www.scoutsiowa.org/scout-camp/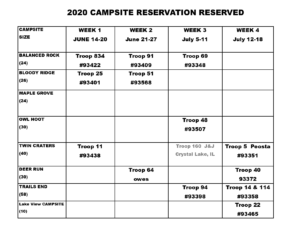 Social Media Guidelines
When creating a Facebook page, you should make it a public fan page.
Designate at least two administrators who have access to the login, password, and page management/monitoring information.
At least one of these page administrators should be a BSA employee, or registered volunteer who has taken Youth Protection training. All Youth Protection policies that govern the use of email are applicable to the use of messaging capabilities of Facebook.
All content posted by you or by fans on the Facebook wall should conform to the precepts of the Scout Oath and Law. Content that does not meet that standard should be removed immediately.
It is highly important that you do not give out personal information about Scouts or Scouters to anyone on Facebook. Keep names to first names, omit locations.
Share content from other Facebook Pages often, especially the council and national BSA Facebook Pages. There is a lot going on in Scouting. The more you share, the better.
Family FOS Patch Set Coming to an End
In the next few months, the council will be unveiling a new FOS patch set to start in 2020. Our previous set went for 12 years and we have had some inquiries about leftover patches.
While the amounts are limited, we do have some patches remaining from the previous years, starting in 2008. If you are looking to complete your set, contact the council office.
Fishing Day Fun
Thank you to everyone who came out for the Fishing Day! We had a lot of fun fishing on Lake John Deere and cooking dinner afterwards. Later in the evening we enjoyed a movie with a mini trading post for snacks and some even braved the storm and camped out all night!
Photos are available at: https://www.facebook.com/pg/BSANEIC/photos/?tab=album&album_id=2740718749271714
Zip-A-Rama
Experience part of Sky Tours with a Scouting twist! Two zip lines will be available for all those wanting to race through the sky into the valley! In the valley, you can perfect your skills in archery, and see how high you can stack crates while you climb them.
Everyone Kindergarten and up is welcome to participate. Youth must have a parent/guardian in attendance to sign a consent form.
Date: Tuesday, October 8
Time: 4:30-6:30 PM
Location: YMCA Union Park Camp/Sky Tours
Cost: $10/participant
More information and registration available at:
https://scoutingevent.com/178-zip
Ad Altare Dei Retreat
Ad Altare Dei emblem (To the Altar of God) is a religious Emblem program for Catholic Scouts designed to help them find out and learn more about their faith.
We're having an Ad Altare Dei (AAD) retreat in October and we'd like you to come!
Date: Saturday, October 26
Time: 10:00 AM – 5:00 PM (registration 9:30-9:50 AM)
Location: St. Joseph the Worker in Dubuque
Cost: $10.00 (Emblem: $16.00)
More information and registration available at: https://scoutingevent.com/178-28640
Cub Scout Catholic Awards Work Day
Light of Christ & Parvuli Dei
This retreat will offer an opportunity for our Cub Scouts to learn how our Catholic beliefs relate to our daily life in Cub Scouting.
Light of Christ Emblem: Any Catholic Cub Scout who has not received his/her First Holy Communion. (Typically 2nd Graders/Wolf Scouts)
Parvuli Dei Emblem: Any Catholic Cub Scout who has received his/her first communion up through 5th grade. (Typically 4th Graders/Webelos1)
Date: Saturday, November 9
Time: Noon – 5:00 PM (Check-in 11:30-11:50 AM)
Location: St. Joseph the Worker in Dubuque
Cost: $8.00 (Emblem $14.00)
More information and registration available at: https://scoutingevent.com/178-28639
District Camporees
The Dubuque District Camporee is an exciting campout for all troops! Scouts will participate in a picture scavenger hunt throughout the park, an orienteering course, a service project, a soil and water demonstration, an astronomy demonstration, as well as hiking throughout the extensive trail system.
Dates: October 11-13
Check In: 5-6:30 PM
Location: Bellevue State Park Nelson Unit
Cost: $10/participant
Cracker Barrel: Each Troop should sign up to bring something to pass.
More information and registration available at: https://scoutingevent.com/178-31103
The Dellaykee District Camporee is not to be missed with activities that get Scouts the basics outdoor survival skills. Activities include dutch oven cooking, fire safety, knife demonstrations, tent and backpack care, and picking wild garlic mustard.
Dates: October 25-27
Check In: 6:00 PM
Location: Backbone State Park
Cost: $9/participant
More information and registration available at: https://scoutingevent.com/178-31102
Architecture Program
Learn about the architecture and civil engineering industries. You'll have the ability to see the various career positions within the field. Topics include General Architecture, Phases of Building Design, Sustainable Design, and Engineering Systems in Building Design.
Large Engine Mechanic Program
Do you like taking things apart and putting them back together? A Diesel Mechanic or Auto Technician career may the right choice for you!
Activities include seeing a semi-truck up close – inside and out, removing engine components, and learning the functionality and operation, competing in a "Top Gun" hands-on competition, building your own light or horn circuit, and learning much more about today's technology in semi-trucks.
Law Enforcement Program
The Law Enforcement Exploring program provides you with information about careers in all types of law enforcement, answers questions you may have regarding the profession, and demonstrates law enforcement principles through hands-on projects.
Activities include: crime scene investigation, patrol techniques, fingerprinting, K-9 handling, and how to conduct traffic stops.
Avionics Program
At first, you may think building an aircraft is a crazy plan. But with leaders to guide you, you will develop skills in something few people get the opportunity to do. Each meeting, you will be learning and using skills in metal work, reading drafting plans, engineering, and so much more. The skills are applicable to many professions – they are not limited to a career in aviation.
Cub Scout Multi Tool Pocket Knife, 2 3/4 Blade – $19.99
This classic Swiss Army knife features the long-lasting construction that Victorinox is known for, and this particular knife comes with every tool a Scout needs while out on the trail!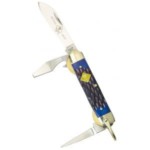 Cub Scout Girl's Uniform Skort, Navy (Sizes 7- 12) – $19.99
This skort is an approved part of the Cub Scout uniform for girls.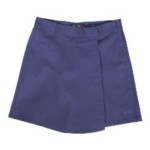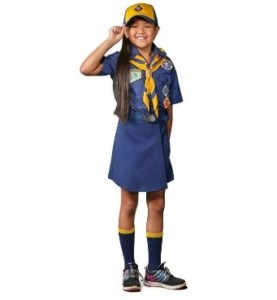 Cap Boy Scouts 1910 Khaki – $14.99
The easy, unstructured design of this hat is easy to wear and makes it the perfect choice for anything from fishing, to hiking, to spending the day out on the water!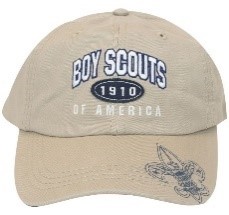 Handybox Woodworking Kit – $3.49
These woodcrafting kits are perfect for Cub Scouts and will teach them foundational woodworking skills like using a hammer with accuracy and following blueprint instructions.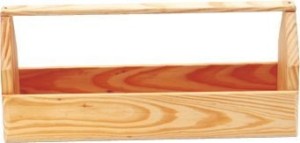 Birdhouse Woodworking Kit, Small – $7.99
Use this easy-to-build kit to make a birdhouse that will attract local birds into your yard! It's a great way to learn more about different local bird inhabitants!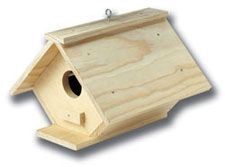 Periscope Woodworking Kit – $3.99
This fun, new addition to our wood kit selection is perfect for summer camps, Scout meetings, and home. And it really works! All pieces included; all you need is glue.