On February 1, 2019, the Boy Scouts of America will begin admitting girls into Scouts BSA. One of the characteristics of Scouting—for over a hundred years—is that no matter when you join, however long you stay, or the rank you attain, the Scouting experience prepares you for life. And for some, the pinnacle of their Scouting experience is achieving the highest rank of Eagle Scout.
The policies of the BSA indicate that, except in extraordinary circumstances, a youth desiring to achieve the rank of Eagle must do so before the youth's 18th birthday. This will continue to be our policy.
It is in the interests of the entire BSA, and in fact our nation, that all girls who join the BSA in 2019 should have an opportunity to earn their Eagle badge should they diligently and promptly complete all requirements. Accordingly, after carefully considering recommendations from stakeholders, including feedback from volunteers and professionals at the 2018 Top Hands Meeting, the National Executive Committee of the Boy Scouts of America has approved the following temporary transition rules regarding extensions for youth over 16 but not yet 18 years of age on February 1, 2019 to complete the requirements for the Eagle Scout award.
We challenge every Scout to invite their friends to join Scouting. An easy way to invite them into the family is by inviting them to the Zip-A-Rama! Activities at the Zip-A-Rama include Zip Lining, Archery, and Crate Climbing. When you recruit a friend to join Scouts and bring them to the Zip-A-Rama, you BOTH GET IN FREE!
Tuesday, November 6
4:00-6:00 PM
YMCA Union Park Camp
More information
Start inviting your friends and we'll see you at Zip-A-Rama!
One of the best secrets of the Scouting family is the Exploring program! Exploring is a career exploration program that gets youth connected with area businesses so they can experience hands-on what you actually do indifferent careers. And many of our 2018/2019 programs are currently accepting applications! Check them out at ExploringDubuque.org and share the information with friends!
Conservation & Wildlife Management
Swiss Valley Nature Center
Register | More Info
Diesel Mechanics
Truck Country Dealership
Register | More Info
Architecture & Architectural Engineering
FEH Design
October 16
Apply | More Info
Nursing – Available soon
Sports Marketing – Available soon
Please contact Melissa at melissa.neuhaus@scouting.org or 563.556.4343 for more information.
Introducing Iowa Boy Scouts of America and Eagle Scout License Plate Decals
The state of Iowa has introduced an alternative to specialty license plates, "decal plates". After purchasing a $5 decal plate from your county treasurer, you can support a non-profit by purchasing a decal to affix on the plate. (Personalize plates are also available, see your county treasurer for more info) The $25 cost per decal supports the Northeast Iowa Council.
The councils located in Iowa have been approved to participate and will sell the decals at their headquarters. There will be a choice of one with a BSA logo and one with an Eagle Award.
However, before the program moves forward, we want to ensure there is interest from Scouting families and individuals to participate. If you would be interested in taking part in this program, please go HERE to let us know which decal you are interested in. Please share your interest by October 31, 2018. Those who express an interest in either decal, will receive status notifications in November.
Cub Scout Recruitment Update
As of October 10, the Northeast Iowa Council has welcomed 433 new Cub Scouts! We are happy so many families have chosen to be part of such a great character building program.
Here is the Breakdown:
Dellaykee District has welcomed 161 Scouts
Dubuque District has welcomed 272 Scouts
Council wide, over 100 girls have said "Scout Me In" and joined a Cub Scout Pack.
OKPIK Space
Interested in OKPIK? NEIC has one full crew of 8 and OKPIK has one more crew of 8 available on a first come-first serve basis. More information is available at: https://scoutingevent.com/178-20689.
Contact Bill Strauss at 563.583.4658 or ws8323@att.com if you are interested in securing your space.
Order of the Arrow Vigil Honor
Congratulations to the 2018 Vigil Honor Class: Rich Lange, Terry Flynn, Adam Mueller, Beau Cline.
The Vigil Honor is the highest honor that the Order of the Arrow can bestow upon its members for service to lodge, council, and Scouting. Membership cannot be won by a person's conscious endeavors.
The Vigil Honor is a high mark of distinction and recognition reserved for those Arrowmen who, by reason of exceptional service, personal effort, and unselfish interest, have made distinguished contributions beyond the immediate responsibilities of their position of office to one or more of the following:
Lodge
Order of the Arrow
Scouting community
Scout Camp
More photos can be found on our Facebook page: https://www.facebook.com/pg/BSANEIC/photos/.
Important Popcorn Dates
October 22 | Popcorn & Prize Order Due to the Council
November 3 | Popcorn Distribution
November 26 | Payment due to the Council
Popcorn Prize Winners
Our Scouts had a great first weekend of popcorn sales!
Our top Cub Scout salesperson for the weekend was Jayden B. from Pack 7 in the Dubuque District!!! Jayden sold $2,460 over the weekend. Way to go Jayden!! Jayden will receive a Nintendo Switch.
Our top Boy Scout salesperson for the weekend was D J R. from Troop 94 in the Dubuque District !!! D J sold $1,738 over the weekend. Congratulations D J!! D J will receive a Nintendo Switch.
We also wanted to send out a special thank you to all the youth that participated in the kick-off weekend's sales:
• Pack 68 had a youth sell $2,440
• Pack 53 had a youth sell $1,558
• Pack 60 had a youth sell $1,378
• Pack 100 had a youth sell $1,308
• Pack 5 had a youth sell $1,242
• Pack 54 had a youth sell $1,170
• Pack 91 had a youth sell $1,154
• Pack 64 had a youth sell $1,130
• Pack 35 had a youth sell $1,116
• Pack 55 had a youth sell $1,076
• Pack 50 had a youth sell $908
• Pack 20 had a youth sell $768
• Pack 38 had a youth sell $420
• Troop 7 had a youth sell $1,082
• Troop 34 had a youth sell $1,015
• Troop 70 had a youth sell $896
• Troop 91 had a youth sell $642
• Troop 30 had a youth sell $640
• Troop 39 had a youth sell $448
• Troop 5 had a youth sell $374
Thank you Popcorn Kernels and please thank your Scouts for the awesome job as salespeople on kick-off weekend! Let's try to keep the momentum going!
Camp Registrations
Has your Troop reserved your summer campsite at Camp Klaus? Spots are beginning to fill up!
BE PREPARED AND SIGN UP EARLY!
Important Reminders
Youth Protection Training 2.0 is now mandatory as of October 1st. Please make sure you take this training as soon as possible as you will need to be up to date before being able to recharter.
Also, as we get near rechartering time, please keep in mind the council's policy on training. All those in the following positions need to be fully trained by recharter time.
Cubmaster, Tiger Den Leader, Den Leader, Webelos Den Leader, Scoutmaster and Crew Advisor
Be sure to go to my.scouting.org to take the training.
Top Trained Units: (Highest Percentage of fully trained leaders)
Packs:
Pack 32 Dellaykee 100%
Pack 40 Dellaykee 70%
Pack 50 Dubuque 50%
Troops:
Troop 94 Dubuque 79.5%
Troop 14 Dubuque 76.9%
Troop 5 Dubuque 66.7
Troop 39 Dellaykee 66.7%
Top Crew: Crew 61 100%
Contact your district executive to see how your unit stacks up!
October 16 | Architecture Exploring Program
FEH Design is proud to offer a 5-week program to provide you with information about careers in building design including architecture and engineering.
READ MORE
October 19-21 | Spook O'Ree: Dellaykee District Camporee
Keep your eyes open for things that go bump in the night!
READ MORE
October 22 | Troop 11 Open House
You are invited to our annual "Open House" for Webelos & Parents. Feel free to bring a friend.
READ MORE
October 23 | Troop 7 Open House
Whether you've been involved in Scouts or are inactive, we welcome you to join us and learn more about Troop 7 and Boy Scouts.
READ MORE
October 26-28 | First Aid & Scout Skills: Dubuque District Camporee
You don't want to miss the medical helicopter or "Stop the Bleed" simulator at this activity-packed Camporee hosted by Troop 14 in East Dubuque!
READ MORE
October 27 | Ad Altare Dei Retreat
Ad Altare Dei emblem (To the Altar of God) is a religious Emblem program for Catholic Scouts designed to help them find out and learn more about their faith
READ MORE
November 6 | Zip-A-Rama
The best time to invite a friend to join Scouts is NOW! So you can both attend this climbing, aiming, building, and zipping event for FREE!
READ MORE
November 9 | BIG BRASS Brothers on the Battlefield concert
Enjoy greatly reduced tickets to this excited concert. Before the concert watch Troop 48 participate in the Quilts of Valor ceremony.
READ MORE
November 10 | Light of Christ & Parvuli Dei Retreats
This retreat will offer an opportunity for our Cub Scouts to learn how our Catholic beliefs relate to our daily life in Cub Scouting. An important part of Scouting is showing Reverence to God.
READ MORE
November 10 | Troop 48 Chili Feed Crafts & Bake Sale
Support Troop 48 while you dine on delicious bowls of Chili or Hot Dogs.
READ MORE
November 17 | Fun Night & Lock-In
Save the date for this revamped night of fun!
READ MORE
Fall Sale on Merit Badge Books – 20% OFF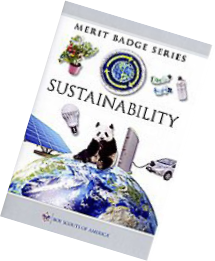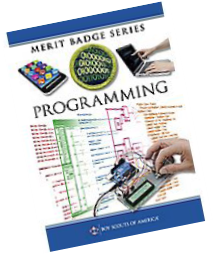 Update your Troop library during the month of October and save 20% off on all merit badge books in stock. Add Welding, Search & Rescue and update all your out of date books. Don't delay offer expires October 31, 2018. Offer only available at the Northeast Iowa Council Scout Shop!
Colder Weather is Coming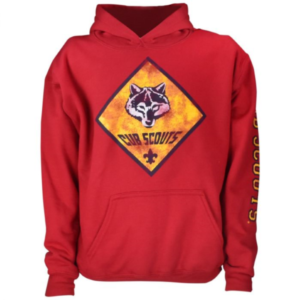 Keep your Cub Scout warm this winter with our new CS Sweatshirt (sizes S-XL) $24.99.
These make great Christmas gifts along with the lighted stocking hats ($21.99) or the book cover that fits all the Scout books from Tigers through Boy Scouts ($9.99).
NEW Webelos 27 Adventure Pin Emblem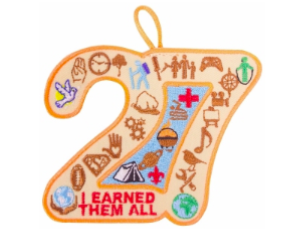 The new Webelos patch that replaces the older Super Achiever emblem has been released. New patch is still intended for Webelos and Arrow of Light Scouts that have earned all 27 Adventure Pins. $2.49
Individual Scout Accounts
With popcorn sales going on right now, I would like to remind units that parents can be in the dark regarding how their Scout's profits from sales are handled by the unit. At least once a week I have a parent come into the Council Trading Post and want to buy a shirt, book or use the money in their child's account to pay for an event. They get upset when I have to tell them that I cannot access the individual account because it is held by the unit.
I then listen to how their Scout earned this money selling popcorn, camp cards or candy bars and they want to know how to access that money. It is very frustrating for the parents and for me because now I have an unhappy customer that I cannot help.
PLEASE explain to all parents via email or note home with the Scout on how your unit handles the Scouts individual account. Please stress what happens to this money if their Scouts drop out of Scouting.