To begin, I wanted to let you know that I have accepted a promotion to the Pine Tree Council in Portland, Maine. While I will not be leaving until late December, I wanted to take a moment to thank you for your hospitality and assistance in my nearly 5 years with the council.
This is a great council and I'm sure the tradition will continue with the next Scout Executive, thanks to the active and dedicated volunteers and staff. While my family and I will miss the relationships we built here, we are excited for the next chapter.
A few Scouting updates
Fee Increase: By now most of you know about the fee increase announced in late October. Due to the timing of the recent membership fee increase, we are happy to announce that the Northeast Iowa Council, Executive Committee recently voted to allocate funds to assist Scouts. Our main goal is for Scouts to remain in the program and our hopes would be that this assistance allows them to continue to experience our character education programs.
All youth fees will be reduced $27 (the amount of the current increase). However, units are responsible for having all the rechartering paperwork complete, correct, paid and on-time to receive this funding. If the unit charter is not on time or fails to have the charter correct with the correct signatures, paperwork, funds, etc., no assistance will be given. This is a one time "assistance" and will not be repeated next year.
For more information, please contact your District Executive.
Bobcat Badges: Each year the packs of the Northeast Iowa Council recruit hundreds of new Cub Scouts. One of the highlights for a new Cub Scout is earning their first badge. Remember, getting the Bobcat is an easy way to get your new Scout both enthused and involved. If you haven't already, do all you can to ensure all Cubs in your pack have their Bobcat before year end.
We know you've had an amazing year in Scouting and probably owe at least one leader a thank you for their commitment, planning, time, and energy. Now is your chance to nominate that Scouter for one of several awards:
Scouting Spirit Award – 1 award per unit
Cub Scouter of the Year – 1 award per district
Scouts BSA Scouter of the Year – 1 award per district
Venturer of the Year – 1 award
District Award of Merit – 2 awards per district
Silver Beaver Award – 2 awards
Nominations are due by February 7 – so don't delay! Nomination forms can be found on the event calendar: https://www.scoutingevent.com/178-appreciationdinner.
Scoutreach is an opportunity for Cub Scouts to be a part of kids' lives even if they don't have access to traditional packs. We currently serve about 270 kids at 10 locations through a partnership with Dubuque Leisure Services, St. Mark Youth Enrichment in Dubuque and Western Dubuque, and the Boys & Girls Club of Greater Dubuque.
Each location does Cub Scout enrichment once a month for about 45 minutes. The youth learn about the Scout Oath and Law and then do a fun activity for the meeting. The youth are learning a lot about being helpful and kind while making popsicle stick candy launchers.
Want to share Scouting with kids after school? Contact Sarah Brimeyer at 563.556.4343 or sarah.brimeyer@scouting.org.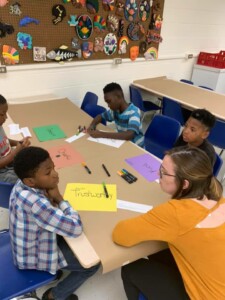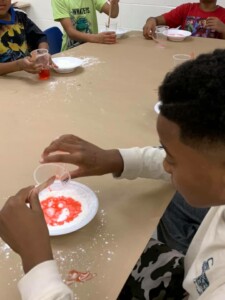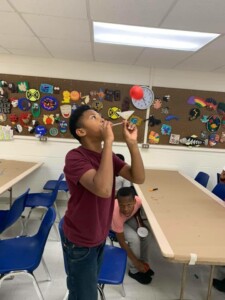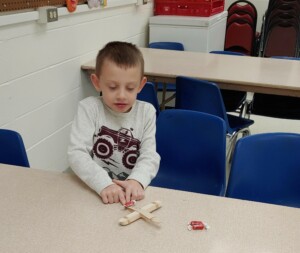 Exploring has career experience program for high schools that focuses on hands-on activity. Many programs are currently accepting registration. Check out the below programs and go to www.exploringdubuque.org/programs to register!
Avionics Program
At first, you may think building an aircraft is a crazy plan. But with leaders to guide you, you will develop skills in something few people get the opportunity to do.
Each meeting, you will be learning and using skills in metal work, reading drafting plans, engineering, and so much more. The skills are applicable to many professions – they are not limited to a career in aviation.
Nursing Program
Nursing and other health-related professions are among the fastest growing in the country!
The first meeting for this program includes hospital department tours in the Emergency Room, Operating Room, Birth Center, and a presentation by a speaker to discuss the nursing profession. Mercy then teams up with NICC, Peosta Campus to continue the program. For the next few meetings, students will learn in the NICC skills lab and tour area nursing facilities.
Other Upcoming Programs
Engineering, Architecture, and Land Surveying hosted by IIW, P.C.
Aviation hosted by University of Dubuque and Dubuque Jet Center
Law & Government hosted by Loras College
Computer Science hosted by Loras College
To share the fun, adventure and impact of Scouting in Northeast Iowa Council, we often take photographs or videos of our activities, and encourage participants to do the same. As we recognize the value of sharing photos and other media, we also recognize that individual participants may have privacy concerns related to the sharing of content online or in print.
To balance individual privacy concerns with the considerable benefits that come from sharing content, we have developed the policy which is available at: http://www.scoutsiowa.org/photo-release-policy/.
The Marketing Committee is working on re-vamping the current NEIC website. While the look of the site will change, we also want to make sure it has all the features you are looking for.
Therefore, we are asking you to help us! Please take a few minutes to fill out the survey located at: https://forms.gle/LaQGRJnBQJuSo2NG8. The information provided will give us some guidance to putting together the new site.
It is our policy that when the Dubuque School District cancels because of unsafe driving conditions (ice &snow) the Council Service Center and Trading Post will also be closed.
This is due to our driveway and the rural conditions. If you were one of the unfortunate ones that we had to push up our driveway, you will understand our concern for everyone's safety.
If the weather turns bad during the day, please call to make sure we have not closed early.
POPCORN SUCCESS
What an amazing year for popcorn sales!
Popcorn Top Selling Units
Please help us in congratulating the Council's top popcorn selling pack & troop in each district! Big thank you to everyone!!
Dubuque District
Pack 7 with $37,050 in retail sales
Troop 7 with $11,050 in retail sales
Dellaykee District
Pack 64 with $22,844 in retail sales
Troop 34 with $9,548 in retail sales
We would like to thank all the individuals that came out and helped sort popcorn at the drop sites as well as each Popcorn Kernel. We couldn't do this without every one of you, so thank you!!
POPCORN DRAWING WINNERS
Our drawing ticket winners are:
Chocolate Covered Pretzels – Pack 47, Brooke M.
Classic Trio – Pack 39, Gentry H.
Cheese Lovers 4-way – Pack 50, Mason D.
Chocolate Lovers – Troop 60, Andrew S.
These four winners have won the Amazon Fire HD 10. Congratulation's!!!
POPCORN SORTING LOCATIONS
Thank you to our popcorn sorting facilities for allowing us to use your warehouses to sort popcorn for our units to pick up!
Hall Roberts' Son, Inc. in Postville, Iowa
Don & Walt LLC in Manchester, Iowa
Mi T M (Peosta Warehousing) in Peosta, Iowa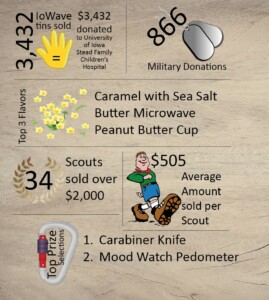 CAMP HIRING
The Northeast Iowa Council is looking for individuals who have an interest in working at our beautiful Camp C.S. Klaus this upcoming summer (2020).
Many positions start mid-June and are finished by late July/early August. Several management positions are available. Available positions and their descriptions are available at: www.scoutsiowa.org/cskstaff/.
Air conditioned residence and meals are included, in addition
to a seasonal employee salary. Scouting experience is a plus,
but not mandatory.
Interviews will start mid-December. Please go to our website (http://www.scoutsiowa.org/cskstaff/ ) to print off a paper app or to apply online!
100 MEN WHO CARE
Thank you to the "100+ Men Who Care: Tri-State Area" for selecting the Northeast Iowa Council as the recipient for their 4th quarter $10,000 donation!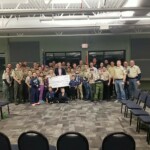 DUBUQUE RACING ASSOCIATION GRANT
Thank you to Dubuque Racing Association – the Council Service Center was waterproofed this fall!
To all those who stopped in during the process, thank you for understanding the mess! Next step: adding plants to the front of the building!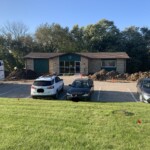 DELLAYKEE DISTRICT CAMPOREE RECAP
Thank you everyone for joining us at Backbone State Park!
Thank you to our established troops for having your older Scouts teach skills while our new troops and younger Scouts went and learned skills such as dutch oven cooking, fire safety, tent care, first aid, and more! We had over 150 Scouts participating in the fun!
Photos are available on the Council Facebook page.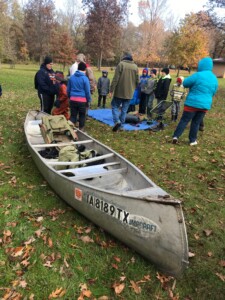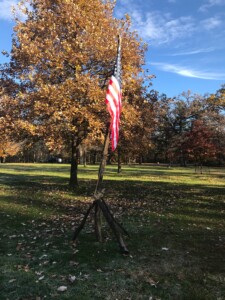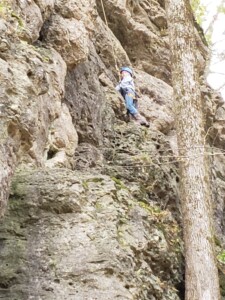 MERIT BADGE UNIVERSITY RECAP
Thank you to all the Scouts and instructors who came to Merit Badge University! We had a great day working on Communication, Citizenship in the Nation, First Aid, and Fire Safety with over 60 Scouts from all over our Council.
A big thank you to St. Mary's school in Guttenberg for being such wonderful hosts and providing breakfast to all. We look forward to seeing you all again next year!
Photos are available on the Council Facebook page.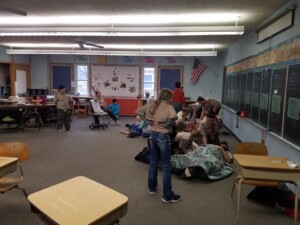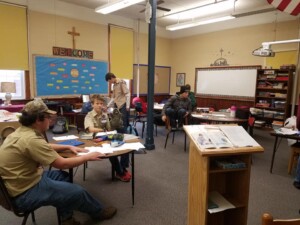 Top Trained Units: (Highest Percentage of fully trained leaders)
Packs:
Pack 60 Dubuque 90%
Pack 40 Dellaykee 90%
Pack 14 Dubuque 82%
Troops:
Troop 86 Dubuque 95%
Troop 5 Dubuque 83%
Troop 38 Dellaykee 82%
Top Crew: Crew 48 80%
Contact your district executive to see how your unit stacks up!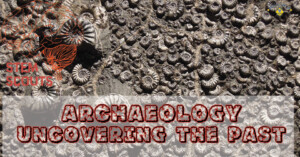 ARCHAEOLOGY: UNCOVERING THE PAST
Become an Archaeologist! Make a fossil rubbing to take home! Go on a fossil hunt! Learn what archaeologists do! Find out what our trash tells others about us! Learn about artifacts, ecofacts, and how things are preserved!
Any youth grade K-5 are welcome!
Date: Saturday, November 23
Location: Swiss Valley Nature Center
Cost: FREE
More information and registration available at: https://scoutingevent.com/178-Archaeology
WEBELOS TRANSITION WORKSHOP
Webelos parents, join us for an informational meeting about your child's next step in the world of Scouting. Webelos may attend with parent(s) or leader(s) if desired. Everyone is welcome!
We will cover several items including:
Your choices as a parent
What questions to ask when visiting Troops
What to expect when it comes to program
Timeline for crossing over
Much more!
Date: Thursday, November 21
Location: Asbury City Hall/Library
More information available at: https://scoutingevent.com/178-transitionworkshop

SCOUT NIGHT WITH FIGHTING SAINTS
It's Teddy Bear Toss night at the Fighting Saints game so don't forget to bring a new stuffed animal to toss onto the ice after the Saints score their first goal. All stuffed animals go to Toys 4 Tots.
This event is open to the entire Scout family and all their family members!
Date: Saturday, December 7
Location: Mystique Ice Arena in Dubuque
Scout Package: $20 (on-ice skate, gift, ticket, early Kids Zone)
Game Only: $15 (ticket & gift)
(3 and Under Free)
More information and registration available at: https://scoutingevent.com/178-31305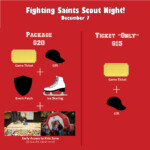 PINEWOOD DERBY
The Trading Post has just received it's first shipment of Pinewood Derby cars! Call and place your order or have the cars sent to roundtable, please e-mail lillian.kremer@scouting.org or call 563-556-4343.
Official Pinewood Derby Car Kit – $4.49
The official BSA Pinewood Derby car kit has been the choice of Cub Scout champions for more than 40 years.
Fluorescent Paint Set – $7.99
This three-color paint set is ideal to use to decorate your Pinewood Derby vehicles! This set includes pink, orange and green fluorescent paint.
Glow-In-The-Dark Paint Set – $7.99
These acrylic paints have a glowing effect four to eight hours in the dark after being charged by natural or artificial light. They dry to a durable finish and clean up is simple with soap and water (while paint is wet). Each color comes in a 2 oz. squeezable bottle with an easy pour flip cap. Set of three colors- Rockstar, Toucan and Alien Green.
Pinewood Derby Wheel & Axles – $1.99
This is an official wheel and axle replacement kit for your car. These wheels come in green, pink, blue, purple, blue, and glow-in-the dark colors and will make your design pop – they glow under black lights!
New Glow in the Dark Decals
Stop in and check out the Glow in the Dark large selection of decals now at the Trading Post.
• Accessory Decals
• Splatter Paint Decals
• Eyelashes Decals
• Green Flames Decals
• Doodle Decal Kits
• Purple Power Decals
• Bat Man & Superman Decals
• Howling Hot Rod Decals
• Black Widow Spider Decals
Weights for Pinewood Cars
On hand we carry – Flat Weights, Pro Tungsten Weight Kits, Polished Tungsten Canopy, Flexible Cylinder Weights, Flexible Tape Weights
NEW – Pinewood Derby Items
LED HEAD/TAIL LIGHTS – $9.99
Easy to install, fully assembled LED light kit that features 2 white headlights and 2 red tail lights.
Total weight of the light kit is 0.35 oz. (thicker designs are preferred for installation)
LED UNDER GLOW KIT – $9.99
Under Glow Kit is an easy to install, fully assembled LED light kit that features 2 LED light strips of 5 blue and white lights and 3 display modes: Fast, Blink/Slow, Blink/Solid
Total weight of the kit is only 0.3 oz. (thicker designs are preferred for installation)