#1 Boy Scout Council in the Country!
The Northeast Iowa Council has just learned that it was tied for the #1 Boy Scout Council in the United States out of 261 Councils across the country as measured by Journey to Excellence Scorecard.
Journey to Excellence is a tool used by the BSA to measure progress and program quality in 18 different criteria including fiscal health, membership growth and program quality. The council has historically scored in the top 10 councils, and this year achieved the #1 ranking. Scouting continues to be very strong across the council territory and has strong community and volunteer support.
Thank you to all the volunteers and Scouting families who see the value in Scouting. You made this accomplishment possible! The Northeast Iowa Council is proud of this monumental accomplishment and looks forward to serving our community with a tremendous program for families.
Friends of Scouting Kick-Off
The 2020 Friends of Scouting campaign officially kicked-off in January and we are excited to share the new campaign!
For those who don't know, Friends of Scouting invites fans of Scouting to become a friend of Scouting by financially contributing to the Scouting programs in the Northeast Iowa Council.
We've launched new donor levels, patches and framed artwork. Love Camp Klaus? You'll love the patches & prints! You receive a Camp Klaus series patch with your $175 gift, and a Camp Klaus series print with your $350 gift. The patches and prints are the first in a series of five.
For more information about the Friends of Scouting campaign, contact the Council Service Center at 563.556.4343.
Scouting for Food
The Scouting for Food committee is getting geared up for a day of service on March 28! Scouting for Food is the one-day food-collection blitz where Scouts in the area collect donated food from doorsteps and deliver to area food pantries. The collections from this one day can keep food on a pantry's shelves for up to six months!
What do you need to know?
Troops and Packs can pick up territory maps and door hangers at the Dubuque March roundtable (March 5).
Door hangers can be distributed to your territory's doors between March 21 and March 27.
Door-to-Door Food Collection takes place on March 28 from 9 AM – 11 AM. DO NOT start collecting before 9 AM.
Dubuque collections can be brought to the Asbury Hy-Vee for sorting.
Expiring Youth Protection Training
The Boy Scouts of America places the greatest importance on creating the most secure environment possible for our youth members. One aspect is having our leaders trained in youth protection.
Many of our leaders took the updated Youth Protection Training when it came out in February 2018. Those who did, now need to renew their training.
You do not need to wait until your training is expired. Go ahead and re-train yourself at My.Scouting.org.
Tips for Pinewood Derby Racing
With the District Pinewood Derbies coming up, we want to share several steps for making the fastest Pinewood Derby car. (Published by Boys' Life Magazine) Please check your Pack's rules to make sure these tips are allowed.
»» Max out your Pinewood Derby car's weight at 5 ounces and make sure the heaviest part is about 1 inch in front of the rear axle. This is the most important step. Science shows if you do this correctly, you will beat a Pinewood Derby car built exactly the same — except with the weight toward its front — by 4.6 car lengths. It works because the farther back the weight is, the more potential energy you have because your center of mass is higher up on the track. (Don't put it too far back, or your Pinewood Derby car will become unstable and pop a wheelie.)
»» Railride. Railriding means you steer your Pinewood Derby car into the center guide track just enough that you keep the car from bouncing around. This helps reduce friction and saves energy for speed.
Have fun with your designs and good luck to all the derby racers!
Keep these Pinewood dates in mind:
Dellaykee Pinewood Race: March 28**
Dubuque Pinewood Race: April 18
Pre-registration is required.
**Top 2 racers from each grade level**
Camp Card Sale
The Camp Card Sale allows units to raise funds to pay for their summer Scouting program. This includes purchasing camp equipment such as tents, backpacks, and sending Scouts to Cub Scout Camps and Scouts BSA Summer Camp.
Cards will be available for pick-up at the Council Service Center on March 2. They will also be at the Dellaykee and Dubuque roundtables for unit who have filled out the Camp Card Commitment Form.

Camp Reservations
Space is still available for Scouts BSA Summer Camp at Camp C.S. Klaus! If your Troop hasn't sent in your reservations, do so now! We'd love to have you at Camp! View the calendar
Camp Work Updates
Thanks to a recent work day at camp, 20 cots and 17 tents were fixed up and are now ready for the 2020 camping season! Thank you to the volunteers who helped evaluate and sew the tents and cots!
Camp Video
A new camp video is available to show all potential camp attendees. Find it at: https://youtu.be/sj4CnlXpK8s. OR Find the video on our website at: http://www.scoutsiowa.org/scout-camp/
Brochure Preview
The Cub Scout Camp brochure is currently being printed and will be on the way to your house soon! Here's a sneak peek of the cover!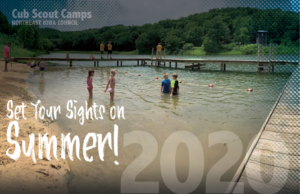 Be sure to mark your calendars for these fun camping events!
Cub Scout Beachy Day Camps
June 6 @ Osborne Park, Elkader
August 1 @ Grandview United Methodist Church, Dubuque
Beyond the Beach: Cub Scout Overnight Adventures
June 13-14 @ Camp C.S. Klaus
July 18-19 @ Camp C.S. Klaus
Set Sail Webelos Weekend
June 27-29 @ Camp C.S. Klaus
Fishing Day & Family Camping
August 14-15 @ Camp C.S. Klaus
Scout Committee Mass Recap
Scouts from all over gathered together on January 26th to celebrate the Scouts and Scouters in the Archdiocese of Dubuque that earned Catholic Religious Emblems during 2018 and 2019.
There were over 180 Catholic Religious Emblems received in the Archdiocese in the last two years. Two units were recognized with the Pope Paul Quality Unit Award: Pack 13-St. Columbkille and Troop 91-Resurrection Parish. The units had to meet criteria in 15 areas.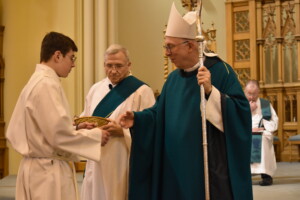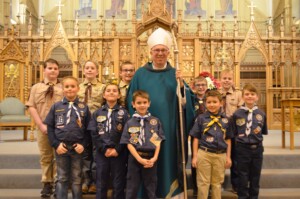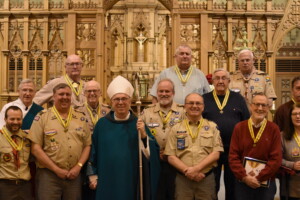 Spring Cub Recruitment Ideas
Share the fun of Cub Scouts this spring by sharing your Pack
meeting with interested families. Make the Pack meeting
about having fun and having current Scouts interact with interested families.
Some ideas to keep it fun for all involved:
»» a bike rodeo
»» rockets (this can be done several different ways inside and outside)
»» geocaching
»» paper airplanes
»» science experiment
»» minute to win it games
Dubuque District Klondike Derby
Klondike was fun for all 80 plus Scouts and Scouters that embraced the low 30-degree weather to compete for the gauntlet trophy. Scouts used their infinity rocks to assist them through the activities. Troop 86 took home the Infinity Gauntlet after a Scoutmaster dogsled race.
A special thanks goes out to the Dubuque Optimist and the City of Dubuque for letting us use Storybook Hill Children's Zoo and Roosevelt Park. Also, a thank you goes out to Skyline Construction and all of the volunteers that made sure the parking lot and sidewalks were cleared off and safe to walk on. Thank you to Troop 5 for hosting such a well themed outdoor event!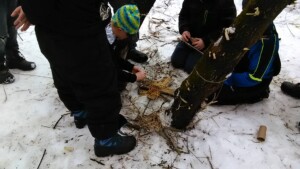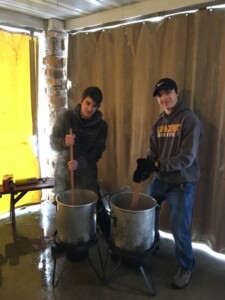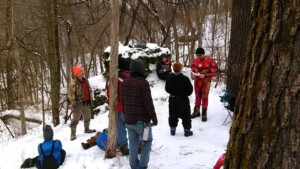 Pinewood Derby Workshop Recap
Dust was flying, and smiles grew bigger as cars were cut and sanded during the Pinewood Derby Workshop on January 25th. Over 70 Cub Scouts took advantage of the great workshop that allowed them to learn how to create a fast car, then get it cut.
Thank you to the STEM committee for putting this great
event together. And thank you to Westminster Presbyterian
Church for hosting the event.
Winter Service Day Recap
Backbone State Park is in better shape thanks to the 40 Scouts who helped build 34 brand new, and refurbish 32 old picnic tables to almost like new condition. Scouts and Scouters used donated DeWalt tools to take boards off, cut new boards, drill holes and re-assemble boards. They were refreshed by the great chili, turkey and ham sandwiches that were provided.
Thank you to DeWalt Tool for donating the tools to get the job done. And thank you to all who planned this great service project!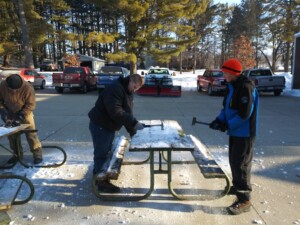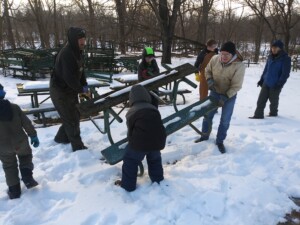 How Can I Fund My Unit?
For some veteran leaders, this may sound elementary, but for newer leaders it can be confusing. Throughout your volunteer tenure, many of you have taken part in at least one committee meeting where a conversation has taken place debating a prospective method of fundraising. Hopefully some of those debates can be settled by using one sheet, the Unit Money Earning Application.
A unit's money-earning method should reflect Scouting's values. In basic terms, "Scouts earn their way" and "something of value should always be given in return for a gift". As it says on the Unit Money Earning Application, At no time are units permitted to solicit contributions for unit programs".
This especially gets confusing for funds contributed in an employee/employer related partnership. Sometimes a company will dedicate funds to an employee who puts in a certain number of hours or match a gift given by the employee to the Council.
Whether it is a United Way work campaign or a donation made by a business, only a charitable organization (or as commonly known as a 501c(3)) can accept these type of gifts. In most cases, a unit is not independently registered as a "charitable organization" since it is part of a chartered organization (church, service club, etc.). The Council's charitable organization number also cannot be used to accept contributions for specific units.
What it comes down to is completing the Unit Money Earning Application and following the guidelines on the back. This will ensure your unit is "doing the right thing".
You can find the form by doing a simple search or at https://filestore.scouting.org/filestore/pdf/34427.pdf.
Be Prepared…. For Crossover!
We have all of your uniform needs available! Have your Scout ready to jump into action with the troop!
Scouts, BSA Uniform Shirts
All sizes and styles available. Stop in and see what works best for you, and your Scout.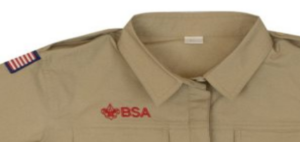 Girls Green Roll-up Pants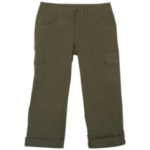 We have the new green Scouts BSA roll-up pants for girls in stock. They come in size 8, 10, 12, & 14 ($44.99).
Switchback Uniform Pants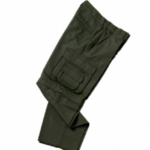 Pants that easily zip-off into shorts! Available in two styles: microfiber ($44.99) and canvas ($34.99). The zip off pants come unhemmed so they can grow with your Scout.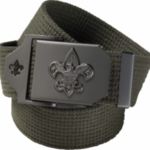 Scouts BSA Web Uniform Belt ($12.99)
Complete your uniform with crew and ankle socks.($7.99) or hat ($17.99)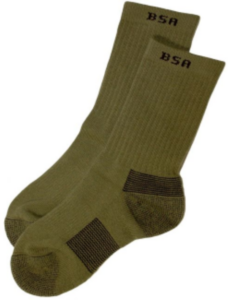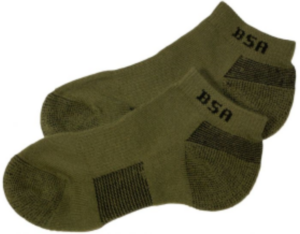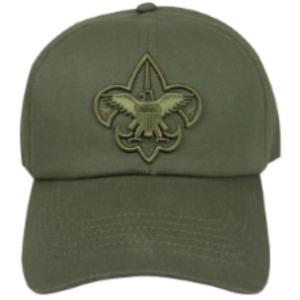 Scouts BSA Handbooks
Scouts BSA handbook for Boys and Scouts BSA Handbook for Girls are on hand in the Council Trading Post for $17.99. To keep your book in great shape pick up the book cover for only $9.99.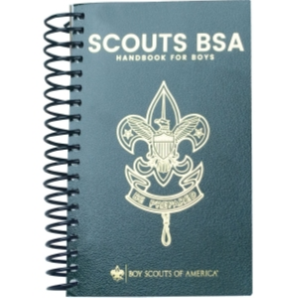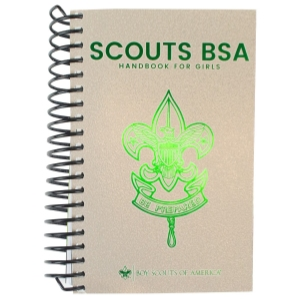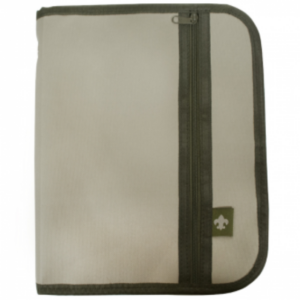 Don't Forget the Awards!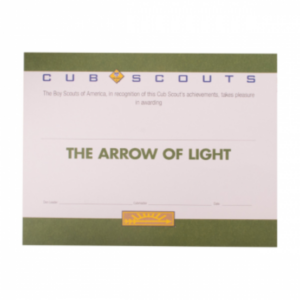 Pack Graduation Certificate
Arrow of Light Certificate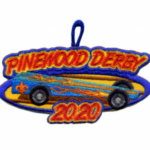 2020 Official Pinewood Derby Emblem in stock at the Council Trading Post ($1.79)! Order by calling Nettie at 563-556-4343.