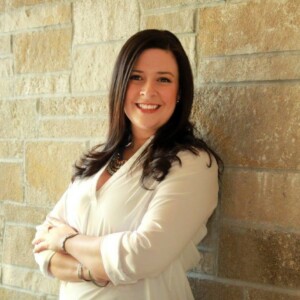 From Your Scout Executive
There is no doubt that we are living through a very unique moment in our history.  When I originally wrote my welcome message for this newsletter just three short weeks ago, it was a very different message in a very different world. I was brand new to the council joyfully filling my calendar with meet and greets, shaking hands, and connecting with so many wonderful Scouting leaders.
On March 16, that came to a halt. The coronavirus pandemic has interrupted our daily lives and our normal routines.  We anticipate, over the coming weeks, this pandemic will reach deeper than affecting our routines, for many of us it will have an impact closer to home.
It brings me comfort to know that Scouting has prepared millions across our great country to cope with these challenges.  The tenets of the Scout Oath and Law provide guidance on how we choose to show up for ourselves and for others each day.  Our communities will need our support more than ever, and with your continued partnership, Scouting can be ready to help Americans come back together in service and adventure when the time is right.
KEEP ON SCOUTING!  Use virtual means, and be creative, to keep moving forward with your pack, troop, or crew and continue providing programs for our Scouts and their families.  Embrace your virtual community to connect with fellow leaders.  I encourage you to share Scouting activities with new families, this may be exactly what they need to thrive over the next few weeks.
Our community has so much to offer. Now, more than ever, is a time to find ways each day to be helpful, courteous, and kind.   Lastly, please pray for our health care workers and employees of essential businesses that put themselves in harms way, many of which are members of our Scouting family.
With gratitude for you and your family,
Anna B. Hudak
As always, your safety and the safety of all our members, volunteers, and employees is our top priority. We know there are questions and concerns about how COVID-19, commonly known as the coronavirus, could affect local Scouting programs in Northeast Iowa Council. Please know that we are monitoring developments regarding COVID-19 both locally with our Council Health Supervisor and through the Centers for Disease Control and Prevention (CDC).
With President Trump extending the call for social distancing practices through the end of April, the Northeast Iowa Council has made additional changes to our scheduled events for the health and safety of our Scouts, volunteers, community and staff. Accordingly, it has been decided that in-person Council and District events, activities, and meetings through May 10, 2020 will be postponed or cancelled. This now includes the Order of the Arrow Mother's Day Pancake Breakfast.
Current registrations for both postponed and cancelled events will be automatically refunded. Those who registered online will receive an email when the refund is processed. All others will receive a refund check in the mail. Please know, if you do register for an activity and it is cancelled due to Coronavirus concerns, you will receive a full refund.
The Council Service Center, Camp C.S. Klaus, and Camp Burton will continue to remain closed as we continue to monitor the situation. Staff will continue to monitor their email and can be contacted at the below email addresses.
We continue to have discussions about the effect on activities and events further out than May 10, but have not made any decisions yet. We will continue to communicate on our website (http://www.scoutsiowa.org/articles/covid-19-updates/) and our Facebook page (https://www.facebook.com/BSANEIC/). We will continue to update you on relevant developments, and we appreciate your understanding of any necessary adjustments in the interest of health and safety.
Camp Registrations:  The Scout motto is "Be Prepared". In lieu of the COVID-19 pandemic, we have assembled a group of Scouting Leaders to analyze scenarios on if summer camp will be affected.  Our task force plans to have information out to you by May 1.
Our request of you:   Please do your best to continue preparing for summer camp. Talk with other leaders, parents, and Scouts to gauge their interest and listen to their concerns.
Our commitment to you:
The health and safety of our youth, volunteers, and staff is primary.
We will be developing a multi-scenario plan to approach summer camping and activities.
We will communicate that plan to you by May 1.
Registration Fees:
All early bird pricing for Cub Scout Summer Camp and Scouts BSA Summer Camp will be extended through May 15.
If any camps or activities get cancelled or postponed, or if you are unable to attend due to your state's directives, full refunds will be processed.
Registration:
Scouts BSA: Merit Badge registration for camp opened on April 1st. (https://scoutingevent.com/178-mbsignup) Scouts can choose from lots of merit badges to fill their schedule. Check with your Troop's Camp Coordinator on how your Troop goes about registering for merit badges.
Cub Scouts: Registration for all summer Cub Scout camps is open! Cub Scouts can experience a variety of camping experiences from single day, one night or two nights. Registration links are below:
Welcome to Troop 19! Troop 19 is an all-girl troop chartered by St. Joseph the Worker Catholic Church in Dubuque.
Eagle Scout Recognition Lunch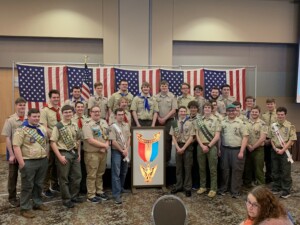 A wonderful group of Eagle Scouts, family members, Scoutmasters, and community members gathered at the Grand River Center on February 23, 2020 to celebrate the 2019 Eagle Scout Class at the Eagle Scout Recognition Lunch. Each of our Eagle Scouts, parents, and Scoutmasters attended the event at no charge thanks to the generosity of many community business sponsors and family sponsors. Thank you to all of our sponsors.
The Keynote speaker this year was William Feldmann, retired Cedar Rapids police officer with United States Marine Corps and Iowa Army National Guard. He shared the many similarities between achieving Eagle Scout and being successful in the U.S. military. He also shared wisdom on what the next step for Eagle Scouts can be.
Thank you to our Corporate Sponsor, Anderson Weber. Thanks to their generous sponsorship, each Eagle Scout, sponsor and Scoutmaster received a memento to commemorate the occasion.
72-hour Leader Rule
As a reminder, all adults accompanying a Scouts BSA troop to a Scouting activity (which lasts 72 hours or more) must be registered as a leader. This includes summer camp. The adult application and Youth Protection will need to be processed before the event. This includes the completion of a criminal background check, which cannot be expedited. Please plan ahead!
Annual Meeting and Appreciation Dinner
We are so lucky to have been able to come together on March 14 to celebrate all our amazing volunteers at the Annual Meeting and Scouter Appreciation Dinner.
Congratulations to all our award recipients!
Alena Toberman – Silver Beaver Award
Owen Leeser – Silver Beaver Award
Mark Bodensteiner – Dubuque District Award of Merit
Joe Kingsley – Dubuque District Award of Merit
John Rogan – Dubuque Scouts BSA Scouter of the Year
Travis King – Dubuque Cub Scouter of the Year
Amy Henry – Dellaykee Cub Scouter of the Year
Amy Russell – Dellaykee Scouts BSA Scouter of the Year
Rich Ehlers – Dellaykee District Award of Merit
Ben Smith – Dellaykee District Award of Merit
Andy Bradley – Jeanne Burkart Award
Scouting Spirit Awards
Erin Mensen – Troop 137 – Dellaykee
Rachel Sajche – Pack 41 – Dellaykee
Danielle Friedlein – Pack 38 – Dellaykee
Sarah Cristen – Pack 64 – Dellaykee
Deb Kirkestue – Troop 41 – Dellaykee
Becky Zieman Troop 41 Dellaykee
Magen Richards – Troop 138 – Dellaykee
Tim Tipple – Pack 5 – Dubuque
Rolando Morales – Pack 7 – Dubuque
Melissa Neel – Pack 10 – Dubuque
Dustin Staade – Pack 13 – Dubuque
Emily Halvorson – Pack 14 – Dubuque
Michelle Mentz – Pack 20 – Dubuque
Amy Putz – Pack 60 – Dubuque
Char Scace – Pack 68 – Dubuque
Jason Pline – Troop 5 – Dubuque
Sherry Weiner – Troop 7 – Dubuque
Kerry Oberbroeckling – Troop 14 – Dubuque
Mark Bodensteiner – Troop 19 – Dubuque
Becky Vannorsdel – Troop 22 – Dubuque
Dan Fiske – Troop 69 – Dubuque
Dave Dalsing – Troop 94 – Dubuque
Scott Kilgore – Troop 114 – Dubuque