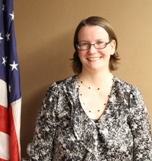 Exploring Executive
Melissa Neuhaus
563-556-4343
(563)-542-1244
melissa.neuhaus@scouting.org
District Chair
Michele Malone
District Commissioner
Kelly Cooper
Exploring
Exploring is a unique extension program uniting youth with organization and businesses to provide hands-on career development and leadership. Exploring aims to help young adults make a more informed decision when choosing which particular career is right for them. Choosing a career path and the best way to become qualified are MAJOR decisions! Exploring is here to help ease that process. It is not just for Scouts, but open to all high school students in the area.
We repeat, Exploring is available for ALL high school students, male or female, ages 14-20. It does not matter if you are a Scout or not.  Everyone should go Exploring!
What to find out more about Exploring?  Visit the Exploring Website, www.exploringdubuque.org for more information on current programs, how to participate, and information about hosting an Exploring program at your place of business.
Exploring Leadership
Exploring needs volunteers too!  The Exploring Program is a great cause, but as you can imagine, it does take a little organizing. Exploring has some great leaders and volunteers that meet just once a month to brainstorm business partner ideas and contacts. We discuss better ways to promote our programs and occasionally need volunteers to be the welcoming committee at our various Exploring Program kick-off nights. This is a very easy way to get involved and a volunteer opportunity with a low time commitment. If you think Exploring is a great cause and can meet once a month for an hour over coffee or lunch, we would love to have you! Below is our current committee leadership.
Exploring Chair:  Shelley Malone
Exploring Commissioner:  Kelly Cooper
Exploring Executive:  Melissa Neuhaus
Please contact the Exploring Executive, Melissa Neuhaus for more information at (563) 556-4343 or send an email to melissa.neuhaus@scouting.org.