From Your Scout Executive
As we close in on 2019, many of us take time to reflect on the past year. Sometimes events of the year are happy and filled with joy, while other events presented a challenge in our life. However, no matter their nature, many of these events help mold us into the people we are today.
In 2018 the council decided to ensure our youth receive the best program possible, by mandating that several positions require a fully trained leader.
I am happy to say that at the end of November, we have increased our trained leader percentage by 13%. This percentage is not just a number, it represents a group of leaders who took the time out of their schedule to ensure the Scouts they lead, receive the full Scout experience from a trained leader.
For all those trained leaders and those about to be trained, we thank you!
Happy Holidays
Charters: Charter paperwork is due to the Scout Service Center by the end of the month for December renewals and January 17 for January charters. For any questions regarding the re-chartering process or for setting up a rechartering meeting (5-15 minutes), please contact your District Executive at 563.556.4343.
Applications: If you have any new applications still in your possession for youth or adults, please turn them in!
Advancement: As a reminder, the Council Trading Post will be closed from December 24 thru January 1st for the Holidays and Store Inventory. Please get all your advancements in before this date.
Service Hours: Be sure to enter your service hours on My.Scouting.org website (under Legacy Tools). These hours help the unit, district, and council for Journey to Excellence.
Training: Remember certain direct contact leaders must be fully trained before the charter can be completed. In addition, all leaders must have Youth Protection Training up-to-date for the charter. More training information found on the training tab.
2019 Eagle Recognition Lunch – February 24
The 2019 Eagle Scout Recognition Lunch is scheduled for February 24, 2019 at the Grand River Center in the Port of Dubuque. The Eagle Scout Recognition Lunch celebrates the achievements of the Eagle Scout Class of 2018.
More information on how you can be involved in this event will be available in January, or check it out online: scoutingevent.com/178-eaglelunch.
Appreciation Dinner – March 9
Registration for the Annual Meeting and Appreciation Dinner will open January 4th! To prepare for the evening, be sure to do these three things:
Mark your calendar for March 9, 2019. The Annual Meeting & Appreciation Dinner will be held on March 9, 2019 at the Timberline Golf Course Clubhouse in Peosta. What could be better than a night with fellow Scouters looking back at the great year of Scouting and honoring those very generous and dedicated volunteers?
Nominate some great deserving Scouters. Be sure to nominate your top choices for awards such as Award of Merit, Cub Scout/Boy Scout/Venturer of the Year, and Silver Beaver. If you have a recommendation for the Jeanne Burkart award, be sure to pass that on to a staff member as well. You know who deserves these awards, so be sure to nominate them to ensure they get the recognition they deserve! Nomination forms are found at: scoutingevent.com/178-appreciationdinner.
Send in Photos. Gather any Scouting photos you have of the last year (such as: camp, camporees, meetings, service projects, go-sees, pinewood derbies, crossovers, etc.) and send them to Melissa at Melissa.Neuhaus@scouting.org. A Year in Review video is one of the highlights of the dinner; submitting photos is the best way to make sure your unit is represented!
Golf Outings – Save the Dates
Are you or do you know an avid golfer? Be sure to have any golfer you know mark their calendars for either of the Northeast Iowa Council's Golf fundraisers.
The Camp C.S. Klaus Golf Outing will be held on June 17, 2019 at the Lone Pine Country Club in Colesburg, IA. It is a 9-hole golf course that is full of fun games. Golf is followed by a delicious steak dinner and lively auction.
The Boy Scout Golf Classic is held on July 15, 2019 at the Thunder Hills Country Club in Peosta, IA. It is a beautiful 18-hole course played by some serious golfers, and some not so serious golfers, and followed by a great steak dinner and auction. Don't miss out!
High Adventure Scholarship
Applications for the High Adventure Scholarship are now being accepted. The High Adventure Scholarship provides two $250 scholarships to Scouts who exemplify the Scout Oath and Law. Applicants can be Scouts or Venturers participating in a high adventure in 2019. High Adventure trips include Philmont, Northern Tier, Sea Base or a unit's own trip.
Applications are due January 15, 2019 and can be found at: http://www.scoutsiowa.org/youth-resources/.
Meet your 2019 PROGRAM Director: Jake Vaassen, 21, out of Dubuque, IA
Jake is an Eagle Scout of Dubuque Troop 7. As a Scout, Jake loved camp – he was out every year. That love carried on even after his days as a Scout; this will be Jake's third year on staff, and second year as program director. In returning as program director, Jake can't wait to make Camp Klaus' program the best it's ever been!
But Jake is more than a Program Director. A senior at Iowa State University, Jake is pursuing a double major in Marketing and Management, with intent to attain his MBA after graduation.
When not running around Camp Klaus or engaged with his studies at Iowa State, Jake likes to exercise, play video games, and spend time with his friends.
Camp Burton and Camp Klaus Closed in December
Always mindful of our Scouts SAFETY we close our camps due to deer hunting season along the property lines near Camp Klaus and Camp Burton during the month of December.
Due to the steep hill into Camp Klaus, once the snow flies, the road into Camp Klaus will be closed to all traffic.
Camp Burton Closes in April
For everyone's safety we will be closing Camp Burton starting the month of April. This is due to construction of a new cabin on the property.
Camp Klaus Property Updates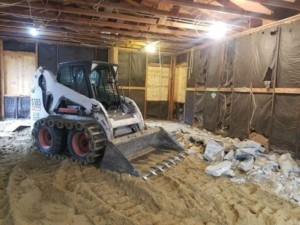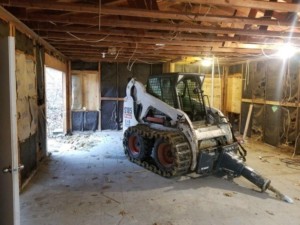 The renovations at Camp Klaus are underway to make space for new handicapped accessible rest rooms and indoor lounge area by the Trading Post.
Take a look below at some of the photos from a recent work day at camp.
Applications Now Accepted for Camp Klaus Summer Camp Staff
Thinking about a summer job? How about working in the great outdoors?
The Northeast Iowa Council is looking for individuals who have an interest in working at our beautiful Camp C.S. Klaus this upcoming summer (2019).
Many positions start mid-June and are finished by late July/early August. Several management positions are available. Available positions and their descriptions are available at: www.scoutsiowa.org/cskstaff/.
Air conditioned residence and meals are included, in addition to a seasonal employee salary. Scouting experience is a plus, but not mandatory.
Contact Matt Klutzaritz at 563.556.4343 or matt.klutzaritz@scouting.org for more information.
NYLT Staff & Youth Applications
Applications for both staff and youth participants are being accepted now! Find applications at www.scoutingevent.com/178-NYLT.
Friends of Scouting Kickoff
The Friends of Scouting Campaign 2019 will be kicking off in January. This is one of the ways your unit and families can give back to the Northeast Iowa Council. The Friends of Scouting Campaign helps the council provide services to volunteers and Scouts.
Some of the services are leader training, camperships for Camp C.S. Klaus, maintenance, and fun activities for Scouts to enjoy like Camporee, Klondike, Pinewood Derby, Summer Camps, and much more.
Contact your district leadership to get on the schedule.
Fun Night and Lock-In Round-Up
An amazing group of 96 Cub Scouts enjoyed "Spacing Out" at the Boys and Girls Club during the Cub Scout Fun Night on November 17. They were able to play dodgeball, build balloon rockets, show their skills in archery, and play as many video games as they wanted.
Twenty-four Boy Scouts took full advantage of their time at the Boy Scout Lock-in! They played as many games of pool and video games their hearts desired.
A big thank you goes out to the 20 volunteers helping contain the "organized chaos" and ensuring the two events run smoothly.
Saints Scout Night Round-up
Three cheers for the 284 Scouts and family members cheering on the Dubuque Fighting Saints to a game victory. While all enjoyed the game, many families took part in a Hockey 101 lesson, ice skating, a meal and an autograph session.
Thank you to all Scouting families who also brought items for the "Teddy Bear Toss" for Toys for Tots. The amazing amount of animals for that drive is greatly appreciated from the Toys For Tots campaign. And a big thank you goes out to the 4 Cub Scouts and 5 Boy Scouts that participated in the Color Guard before the game.
Available Exploring Programs
Exploring is a career exploration program that gets youth connected with area businesses so they can experience hands-on the day-to-day activities of different careers. And many of our 2018/2019 programs are currently accepting applications! Check them out at ExploringDubuque.org and share the information with friends!
REMEMBER: Spaces fill up fast! Register today!
Sports Marketing | Dubuque Fighting Saints
Promotional nights such as "Who-Ville at Our House!" don't just happen. Be part of the promotional excitement by participating in our sports Marketing Exploring program! In addition to participating in hands-on activities in the business areas, you will learn about education & qualifications and network with professionals.
Culinary Arts | Catfish Charlie's
Discover what it may be like to work in a culinary career field. Work with the head chef of Catfish Charlie's Restaurant to plan a menu and try your hand at preparing some appetizers and other dishes. Discover the tricks behind the presentation of dishes, and learn about the realistic hours, pay and education required for the profession.
Law & Government | Loras College
Check out careers of attorneys, judges, and politicians! Experience first-hand what it's like to serve as a prosecuting or defense attorney, conduct legal research vital to the success of a case and participate in a mock trial.
Computer Science | Loras College
Explore what it may be like to be in a computer science career field. Learn how to write an App for an android device, design and program a computer to show your friends and family, and use RAPTOR – a programming tool designed at the U.S. Air Force Academy.
Please contact Melissa at melissa.neuhaus@scouting.org or 563.556.4343 for more information.
RIGHT WAY TO WELCOME GIRLS
Excerpts from Bryan on Scout article: https://blog.scoutingmagazine.org/2018/12/05/scouts-bsa-brand-guidance/
Excitement continues to build for the launch of Scouts BSA, the new name for the program that will welcome boys and girls in separate troops beginning in February 2019.
As February nears, the BSA has released some guidelines to help you know the right way to refer to Scouts BSA and the girls who will join. The guidelines apply to conversations, social posts and recruiting materials like flyers.
These guidelines reflect the BSA's proactive efforts to differentiate its signature program offerings from those of other youth-service organizations.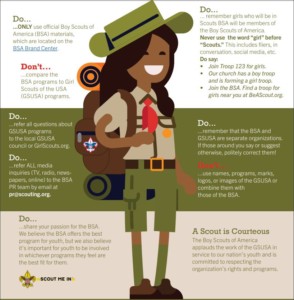 Training Troubles
If you are having login issues when trying to complete your training, please follow the below steps to get additional help from our national office.
• Access https://jira.scouting.org/servicede…/customer/…/2/user/login
• Sign up for an account
• Once signed in – click "Assistance Please"
• Enter as much information as you know into the ticket
• Submit
Important Training Info
Position-specific training courses for Cub Scouts and Boy Scouts (Scouts BSA) are being updated and will be available January 2, 2019. Any progress on current training materials will not carry over to the new learning plan so be sure to complete any in-progress training before December 31, 2018.
What this means for you: If you have begun courses for position-specific training – be sure to get those completed BEFORE December 31. If you do not complete that training by December 31 – YOU WILL NEED TO TAKE THE ENTIRE COURSE OVER!
Remember, the following direct contact leaders must be fully trained before the charter can be completed.
Cubmaster | Den Leader | Tiger Den Leader
Webelos Den Leader | Scoutmaster
Venturing Advisor
Top Trained Units: (Highest Percentage of fully trained leaders)
Congratulations to our two 100% trained units!
Packs:
Pack 32 Dellaykee 100%
Pack 40 Dellaykee 80%
Pack 50 Dubuque 64.3%
Troops:
Troop 5 Dubuque 83.3%
Troop 94 Dubuque 79.5%
Troop 14 Dubuque 76.9%
Top Crew: Crew 61 100%
Contact your district executive to see how your unit stacks up!
Jan 2, 22 & Feb 6, 26 | Ski/Board Nights at Sundown Mtn.
READ MORE
January 5 | Order of the Arrow Winter Banquet
Help celebrate 2018's activities!
READ MORE
January 8 | Culinary Arts Exploring Program Kick-Off
Discover careers in cooking and restaurant management!
READ MORE
January 12 | Adventures at the Museum
Discounts and Adventures all in one day!
READ MORE
January 15 | Sports Marketing Exploring Program
Spaces still available!
READ MORE
January 15 | High Adventure Scholarship Application Due
READ MORE
January 25 | Dubuque District Klondike Derby
Become a Winter Survivor!
READ MORE
January 29 | Troop 94 Webelo's Welcome
READ MORE
February 8 | Order of the Arrow Timmeu Winter Activity
READ MORE
February 11 | Law & Government Exploring Program Kick-Off
Discover the careers of lawyers, judges and politicians!
READ MORE
February 12 | Grow Something – Wolf & Lion Achievement
Earn your adventure at Swiss Valley
READ MORE
February 16 | Cub Bowling
Two hours of unlimited bowling for $8.00!
READ MORE
February 24 | Eagle Lunch: Save the Date
READ MORE
CUB SCOUT GIRLS BEANIE $14.99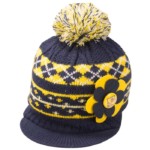 This super cute blue & gold beanie for the new girls coming into Cub Scouts will be a welcome gift under the tree from Santa or grandma. This beanie will keep her warm on those cold winter days. It features a felt flower with a button that reads Cub Scouts.
GREAT STOCKING STUFFERS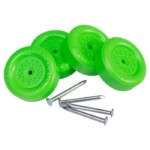 Pinewood Derby decals, glow in the dark wheels, under body lights, head and tail lights and weights make great stocking stuffers. You know next month you will need these items to build a fabulous car to race or show at the Pack level.
Wheels are $1.99; a large selection of decals run from $1.49 to $4.99, making these items an affordable stocking stuffer that will get used.
GIFT CERTIFICATES


Gift Certificates from the Northeast Iowa Council Trading Post are available in any denomination. Hard to fit Scouts or Scouters who needs a pair of Scout pants or shorts will really appreciate your thoughtfulness. Has your Scout or Scouter outgrown their uniform or do you have a Webelos who will be crossing over this spring, then this is the perfect gift. Gift Certificates are good for one year from date of purchase.
2019 PINEWOOD DERBY EMBLEM $1.79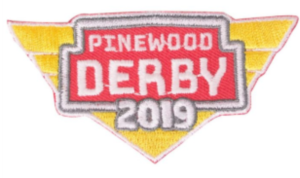 TROOP COMMITTEE GUIDEBOOK $12.99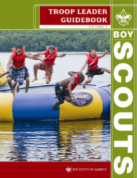 Need help recruiting new leaders to fill open spots on your committee, this handbook provides a thorough overview of the responsibilities and rewards of leading a troop. Topics include troop meetings, uniforms and insignia, community service, awards and recognition programs, and much more.
THANK YOU AND HAPPY HOLIDAYS FROM THE STAFF OF THE NORTHEAST IOWA COUNCIL
We would like to thank everyone that stopped at our Council Trading Post and made purchases or ordered items to be sent to roundtable or to be mailed. You truly are a blessing and we really appreciate your support.
The Council Trading Post will be closed from December 24 thru January 1st for the Holidays and Store Inventory.