Camp Taskforce Updates
As was shared in the March Nor'Easter and roundtables, our 2021 Camp Taskforce is made up of an intentional cross-section of volunteer leaders and staff.  We have been meeting to facilitate the multiple discussions needed around guidance and/or potential alterations to offering safe summer camp programs at Camp C.S. Klaus this year while we continue to navigate a COVID-19 environment.  
You can expect communications that provide guidance or examples to come out via the monthly council newsletter-The Nor'Easter, roundtable meetings, special e-mails, and social media posts.  The goal of the committee is to have all guidance around the major areas that pertain to summer camp operations to you by, or at, the May Roundtables which gives ample time for any unit-level planning and coordination.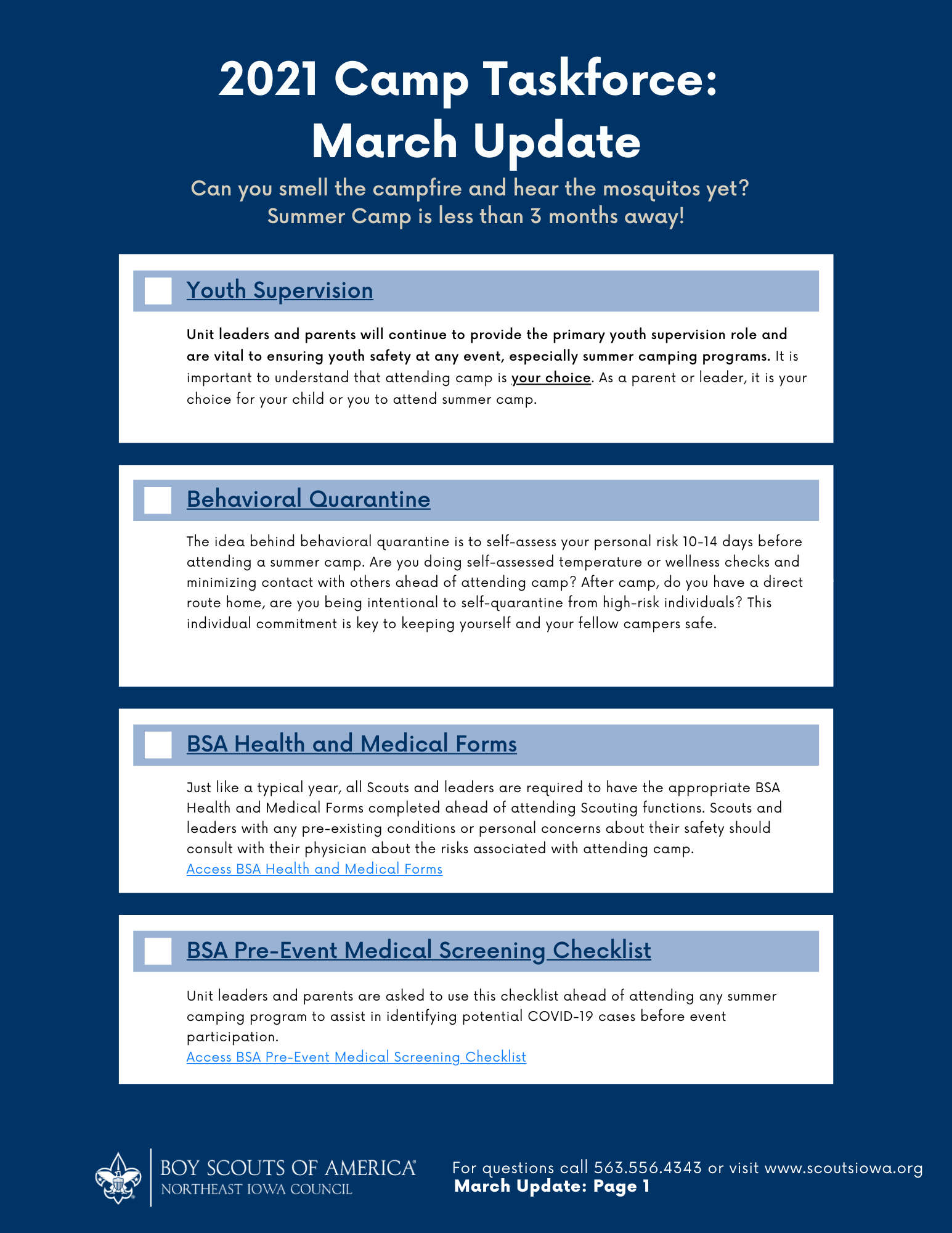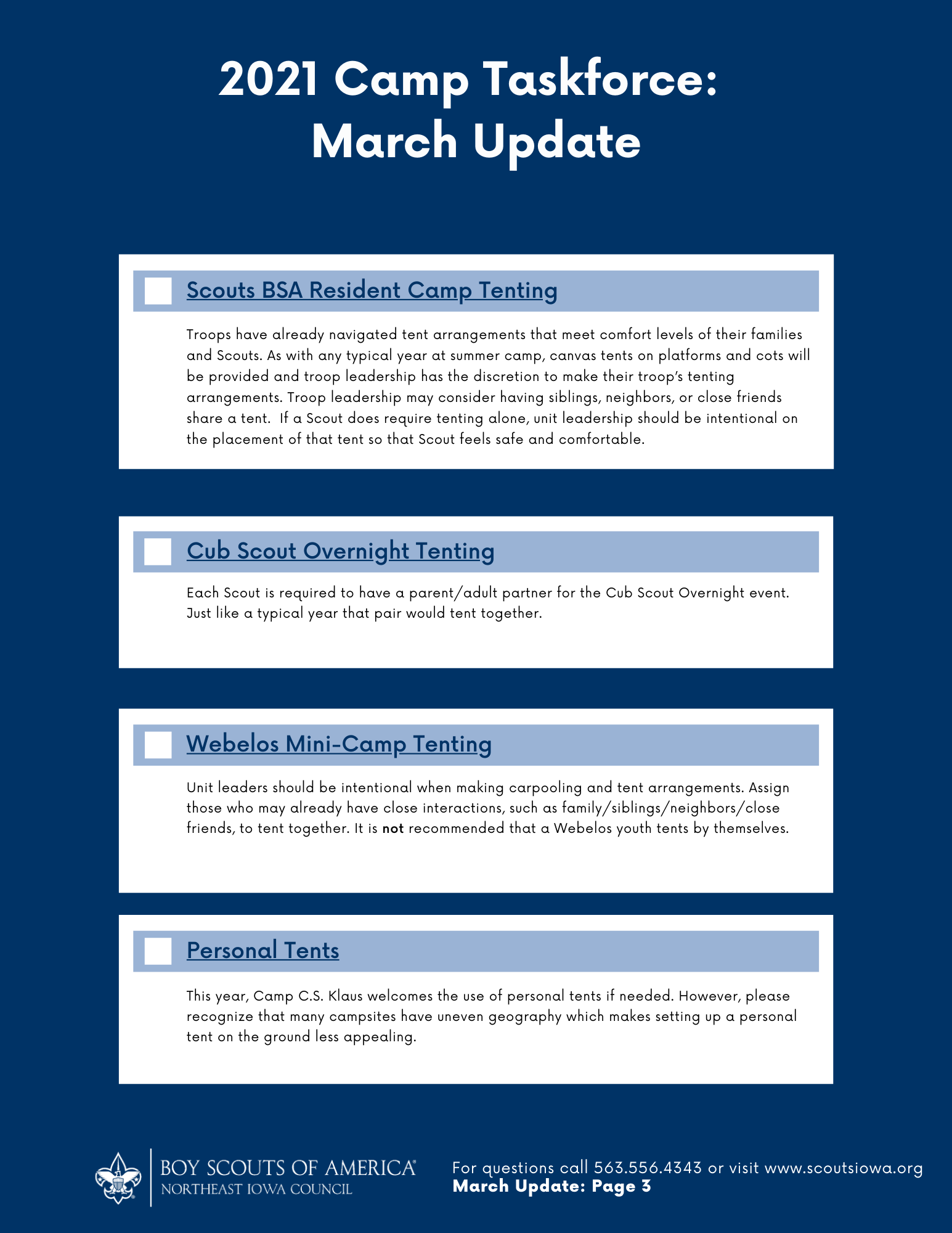 Unit Restart Guidelines
The Northeast Iowa Council has established a set of guidelines  to help your Unit Leadership facilitate the conversations needed when planning your next activities during the Coronavirus pandemic. These do not replace or supersede State or local Guidelines or the Guide to Safe Scouting.
Council Service Center
The Council Service Center hours are Monday-Friday 9:00 AM to 5:00 PM.
For the safety of staff and visitors, please follow the following guidelines:
Place your order over email with Nettie at nettie.elliott@scouting.org and utilize contactless pickup.
Call ahead for an appointment if you need to meet with a staff member.
A mask must be worn at all times when inside the building.
Use hand sanitizer upon entering the building.
If you have any symptoms of COVID-19, please do not enter the building.