2019 marks another year of fun and learning at summer camp. Hundreds of Scouts spent time in the sun (and occasional rain) at Camp C.S. Klaus this summer.
One of the summer's highlights was girls attending camp for the first time as members of Scouts BSA Troops. They immersed themselves into the activities and had a "ball". KCRG even featured one of them for a piece they did on Scouts BSA. Check it out at: https://www.kcrg.com/video/?vid=512862382.
Another of the summer's highlights was the learning and earning that took place. Over 1,200 merit badges were fully completed, with another 400 merit badges partially completed. Scouts had opportunities to not only earn some common merit badges, but also the chance to earn some unique ones, such as oceanography, wilderness survival and welding.
A special thanks to all Camp staff and volunteers who spent countless hours making a "lifetime of memories" for our Scouts. For more photos – check out Camp C.S. Klaus on Facebook!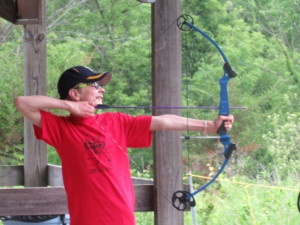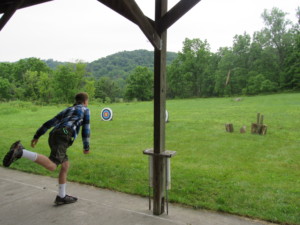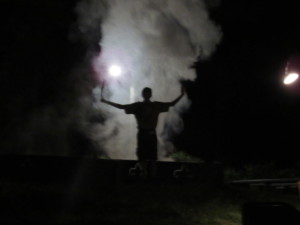 Webelos to Scouts Transition
Recently, the council has noticed a decrease in the number of Webelos that have been moving on to Scouts BSA. Because of this, a focus group of volunteers has been formed to identify any issues and make recommendations that can help both Webelos and Troop leadership.
If you had any recent success in this area, we want to hear from you. You can share any success or strategies with Matt Klutzaritz at matt.klutzaritz@scouting.org.
Recruitment Tips
As you are planning your Cub Scout recruitment night, we want to share with you some tips. Have a tip to share? Let Morgan or Sarah know and we will share with everyone!
Recruitment Night should only be for new families.
Cover the important things in an organized manner.
Stick to the basics: This is an overview meeting.
Make sure families sign in on the contact sheet.
Set an end time. Recruitment meetings should not last longer than 45 minutes to an hour.
Have families fill out the family talent survey.
Have job descriptions for any open position you are looking to fill.
Encourage everyone to fill out paperwork and pay that evening.
Recruitment Materials
You are not alone in recruiting new Scouts into your Pack or Troop. The council is here to help!
Each pack's recruitment night will be listed on the join tab of the council website, be added as an event on the council Facebook page, and be shared on community calendars. District executives will conduct "Scout Talks" in each school that allows us to. Radio ads will play on 92.9 KAT-FM, and business-sized peer-to-peer card will be given to each new Scout to invite additional friends to join Scouting.
In addition to the many ways the council promotes Scouting on your behalf, there are many resources available for your use.
Bookmarks – great for back to school nights.
Peer-to-peer cards – give to current Scouts to invite their friends
Scouting Yard Signs – put up in your yard or use as posters
Mini Boy's Life Magazines – great for back to school nights or giving to libraries
There are other ways that you can help promote your recruitment night:
Share the Facebook Event – on your page, PTA/PTO Facebook pages, and community Facebook groups
Encourage your current Scouts to wear their uniform (or Scout shirt) on your recruitment day.
See if a Scout can make an announcement at school.
Scouts BSA month at Bass Pro Shops and Cabela's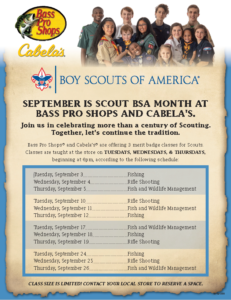 Bass Pro Shops and Cabela's are continuing their ongoing support of Scouting. September offers an opportunity for your Scouts BSA members to attend in-store merit badge classes for rifle shooting, fishing, and fish and wildlife management.
Use the store contact list to reach out to your local store to coordinate merit badge workshops, as well as other opportunities, such as (geo-fenced) recruitment events, Scout fun days, popcorn sales, community engagement and more. Stores are encouraged to be creative on how their store can work together with your council toward the common goal of getting more youth outdoors.
Welcome New Units!
Welcome to Pack 13! Pack 13 is an all-boy pack chartered by St. Columbkille Church in Dubuque.
Welcome to Troop 137! Troop 137 is an all-girl Troop chartered by Manchester United Methodist Church in Manchester.
Welcome to Troop 138! Troop 138 is an all-girl Troop chartered by St. Paul Evangelical Lutheran Church in Monona.
Welcome Lillian Kremer  |  New Trading Post Manager!
Lilly brings with her 15 years experience working in higher education providing customer service to parents, students, faculty and staff. She also volunteered as a Master Gardner for seven years to several non-profit organizations and continues to volunteer in the tri-state area.
She is looking forward to meeting and assisting our Scouts, volunteers, and their parents.
High School students – be on the look out for the new Career Exploring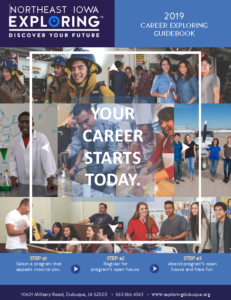 Guidebook being distributed by many area high schools. The Guidebook showcases some of the many Exploring programs available to area students.
We encourage you to take a look at the Guidebook and find a career to Explore!
Important Dates
September 17 | Popcorn Kickoff South
Country Junction Supper Club | Dyersville | 6:15 p.m.
September 19 Popcorn Kickoff North
Johnson's Supper Club | Elkader | 6:15 p.m.
September 21 | SUPER SATURDAY
POPCORN SALE BEGINS
October 21 | Popcorn & Prize Order Due to the Council
November 2 | Popcorn Distribution
November 25 | Payment due to the Council
Popcorn Sale!
Popcorn is a great way to fund your entire year of Scouting!
Last year, 47 units averaged $2,600 in profits and prizes for their program expenses. Once again the Northeast Iowa Council is committed to support your unit to maximize your
popcorn fundraising campaign.
The Popcorn Sale officially begins Saturday, September 21st.
DRAWING this year—A Scout will receive a different ticket for each can of Chocolate Covered Pretzels, Classic Trio,
Cheese Lovers 4-Way and Chocolate Lovers Tin he/she sells. The tickets will be put into a drawing for a chance to win one of four Amazon Fire HD's provided by Pecatonica River Popcorn Company (this is in addition to the prize level gifts).
Prizes
Prize package options are the same for Packs, Troops, Crews & Posts. Popcorn prizes will be sent directly to the unit popcorn chairman's house. Talk about service! This will offer you the opportunity to recognize your Scouts immediately after they settle their popcorn account. Brochures will be mailed to your Scouts in September.
Storytellers – Polar Bear Badge
As a Scoutmaster in Texas, very few opportunities existed for Scouts to earn their Polar Bear badge. For the uninitiated, the Polar Bear badge, as defined in Texas at the time, could be earned by camping overnight with a troop in a tent when the temperature fell below the freezing mark of 32 degrees. Earning this badge was of particular importance to members of the troop as one had not been earned by the group in over three years.
Running across one of the patrols shopping at the local grocery store Thursday night prior to a troop campout, I was advised by the Scouts their Polar Bear badges were going to be earned Friday night as the temperature was expected to dip into the high 20s. I was also reminded to bring the badges for distribution on Saturday morning as soon as they were earned by these brave souls. Their confidence inspired me to make an additional purchase while at the store, which I packed along with the requested badges for the weekend event.
Friday night arrived, and the troop made its way to a Scout camp not far from home. The Scouts gleefully set up camp, knowing the receipt of their Polar Bear badges were mere hours away. After a rousing program at campfire performed by the new Scout patrol, the Scouts gathered three sierra cups, filled them with water, and set them out on the adjoining picnic table to freeze, thus providing proof of earning their badges. They then were off to their tents for the night, climbing into their sleeping bags with stocking caps on their heads, scarves around their necks and wool socks on both their hands and feet.
Lying in my tent the next morning, I heard the Scouts begin to rustle about as they began to awaken. After the requisite complaints about how cold it was and how they were never going to leave their sleeping bags, one Scout remembered the sierra cups and the Polar Bear badges. They quickly scrambled to get dressed, putting on several layers of clothing, and made their way out to the picnic table. Their excitement, however, quickly changed to dismay as they found the water in the cups much as it had been left the previous night – unfrozen.
"That can't be!" declared one Scout. "It was way past freezing last night!"
"My thermometer says 28 degrees right now!" advised another.
"There is absolutely, positively no way this could have happened," lamented a third.
After several minutes of discussing all the reasons why they had been deprived of their Polar Bear badges and what to do about it, one of the Scouts finally decided to just drink the cold water and move along with the day. As soon as he took a big gulp, he spat it out disdainfully on the ground.
"Yuck, it tastes like salt!" he loudly complained.
"Salt?!?!" inquired another.
"Yeah, salt!!!" the first exclaimed.
There was a short moment of silence, then, in unison, came the anticipated refrain…
"MR. VIVIANO!!!"
– Submitted by Jeff Viviano
Nota bene – The Scouts earned their Polar Bear badges the following night when the water did freeze in their sierra cups. I can neither confirm nor deny there was a Scout on rotating sentry duty all night to ensure no tampering took place with the cups.
National Youth Leadership Training
NYLT is a 6-day training course that provides youth leaders with an opportunity to enhance their leadership skills while living the Scout Oath, Scout Law, and Venturing Oath in an exciting outdoor environment. Scouts who complete the NYLT course are prepared to meet the challenges ahead and are better prepared to work with adult leaders.
Orientation Meeting: September 22 at 6:30 PM
1st Weekend: September 27-29 2019
2nd Weekend: October 4-6
More information and registration available at:
https://scoutingevent.com/178-NYLT
Wood Badge Training
Wood Badge is the peak adult training program. By earning the Wood Badge, a Scouter has the opportunity to:
Understand the entirety of the Scouting system & be able to provide age-appropriate activities for youth.
Adopt contemporary leadership concepts & learn to apply them to Scouting.
Apply the skills learned as a member of a successful working team.
Revitalize their commitment to Scouting by sharing in an inspirational experience that renews ideas of leadership.
This training course consists of a participant pre-meeting and two weekend sessions:
Orientation Meeting: TBD
1st Weekend:
Friday, September 20, 2019 at 7:30 a.m.
to Sunday, September 22, 2019 at 5 p.m.
2nd Weekend:
Friday, October 18, 2019 at 7:00 a.m.
to Sunday, October 20, 2019 at 5 p.m.
More information and registration available at:
https://scoutingevent.com/178-woodbadge
Zip-A-Rama
Experience part of Sky Tours with a Scouting twist! Two zip lines will be available for all those wanting to race through the sky into the valley! In the valley, you can perfect your skills in archery, and see how high you can stack crates while you climb them.
Everyone Kindergarten and up is welcome to participate. Youth must have a parent/guardian in attendance to sign a consent form.
Date: Tuesday, October 8
Time: 4:30-6:30 PM
Location: YMCA Union Park Camp/Sky Tours
Cost: $10/particpant
More information and registration available at:
https://scoutingevent.com/178-zip
Dubuque Cub Day Camp Review
An amazing group of 55 Cub Scouts came out to A.Y McDonald Park in Dubuque for wizard training on August 3rd. Thanks to the help of all the volunteers that came out that day to teach our Cub Wizards how to do potions, create their own monster, and learn about defense against the dark arts (archery/bb guns). Thank you to the City of Dubuque for allowing the use of the park.
Find photos of the event at: https://www.facebook.com/pg/CampKlaus/photos/?tab=album&album_id=3060787247297332.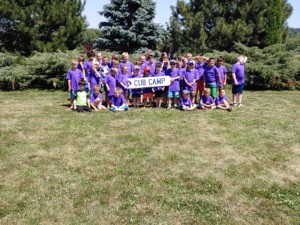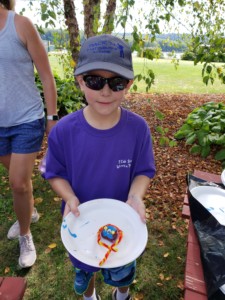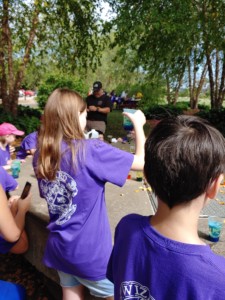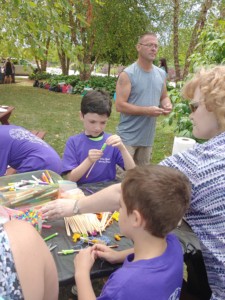 Boy Scout Golf Classic Review
The weather was hot but breezy for the annual Boy Scout Golf Classic held July 15 at the Thunder Hills Golf & Country Club in Peosta, Iowa.
Fun was had by all 27 teams who joined us on the greens for an exciting and lively 18-holes of golf. The big highlight on the course was the Golf Cannon where the golfers paid to launch their golf balls over 300 yards and a chance to win a Vegas vacation!. After golf, a delicious steak dinner was had by all attendees while bids for live and silent auction items were placed.
Thank you to our event sponsor: Truck Country. We enjoyed having you join us for the day, and really appreciate your generous support of all our Scouting programs. You make a huge impact on the success of the event.
Thank you also goes out to our corporate sponsors: J&R Supply and Portzen Construction. Your support is greatly appreciated!
Thank you to all the teams for joining us to fund the programs for Cub Scouts, Scouts BSA Members, Venturers, and Explorers. Thank you to all the auction and raffle donors – all the attendees enjoyed bidding on your generous donations. Finally, thank you to the golf committee – Randy Sirk, Tom Flynn, Leo Hickie, Mike Portzen Jr, Creed Waelchli, Matt Giese, and Michele Malone.
See photos at: https://www.facebook.com/pg/BSANEIC/photos/?tab=album&album_id=2726277627382493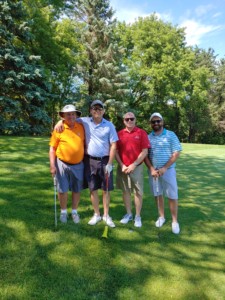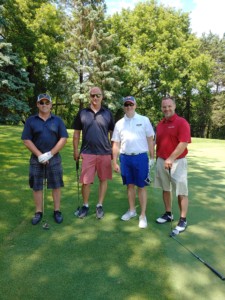 Top Trained Units: (Highest Percentage of fully trained leaders)
Congratulations to our two 100% trained units!
Packs:
Pack 60 Dubuque 91%
Pack 40 Dellaykee 90%
Pack 14 Dubuque 82%
Troops:
Troops 38 & 138 Dellaykee 100%
Troop 86 Dubuque 95%
Troop 5 Dubuque 83%
Top Crew: Crew 48 80%
Contact your district executive to see how your unit stacks up!
Special Fall Hours: September 9 to October 25
Monday-Friday: 9:00am-5:30pm
CUB SCOUTS & WEBELOS CHARTS – $2.49
Not only will these posters help you keep accurate records as you chart the advancement of your Scouts, but it will also let Scout visually see their progress. The Cub Scout charts measures: 23"x 17". Visit the council trading post to see them in-person.
SCOUTS BSA CHARTS – $4.99
Updated in 2019, this large wall chart is used to track the progress of all Scouts in the Unit. It measures 54 1/8"W x 23"H.
CUB SCOUT MOSAIC-STYLE SHIRTS – $9.99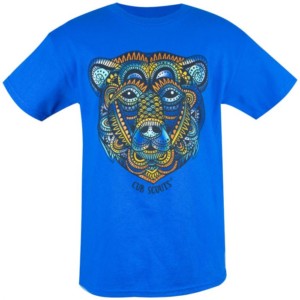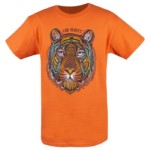 Time to take your Cub Scout pride to a whole new level with this fun t-shirt! These tees feature a mosaic-style head that is bold and fierce, perfect for Cub Scout adventures.
"BEAR NECESSITIES" TOTE BAG – $14.99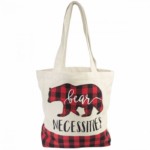 Program Planning is essential in a well run Pack or Troop.
This large tote bag fits all the necessities, plus a little more! Just load it up with everything you need for the day and head out!