Zack Williams – Volunteer Spotlight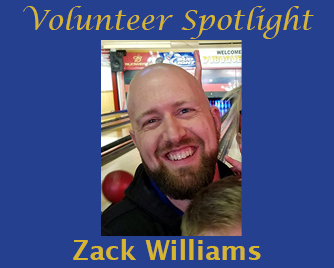 The Northeast Iowa Council is pleased to honor Zack Williams as a Spotlight Volunteer! Zack currently serves as Pack 55's Webelos den leader. He has been involved in Scouting for over 15 year as a Cub Scout, Boy Scout (earned his Eagle rank), and den leader.
Zack and his wife Rachel have one son, Ben, one daughter, Tessa, and a dog named Rusty. Outside of Scouting Zack works as an engineer for John Deere Dubuque Works. In his free time, Zack also enjoys camping, fishing, hunting – basically anything outdoors.
What motivates you to give your time to Scouting?
Getting to spend more time with Ben and his friends outdoors.
Share a favorite Scouting memory.
Ben winning the Pack 55 Pinewood Derby!
On behalf of the Northeast Iowa Council, please help us say thank you to a very dedicated Scouter, Zack Williams!