Steven Kocourek – Volunteer Spotlight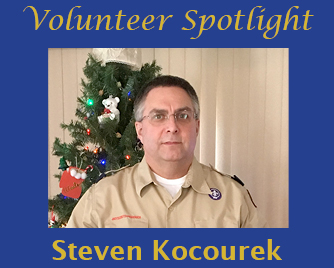 The Northeast Iowa Council is pleased to honor Steven Kocourek as a Spotlight Volunteer! Steven currently serves as the Bear Cub Scout Den Leader for Pack 14 (East Dubuque). He has been involved in Scouting for a year and a half.
Steven and his wife, Carrie, have two sons: Wesley and Andrew. Outside of Scouting, Steven is a Senior Engineer for John Deere. He enjoys helping coach his son's baseball team and make time to do woodworking and bicycling.
What motivates you to give your time to Scouting?
It started out as doing things with my sons. It has evolved to doing this with my sons and helping the other Scouts too. It's great to see a Cub Scout's face light up with then accomplish that difficult task.
What advice can you give to new Scouting parents?
Get involved!