Sherry Weiner – Volunteer Spotlight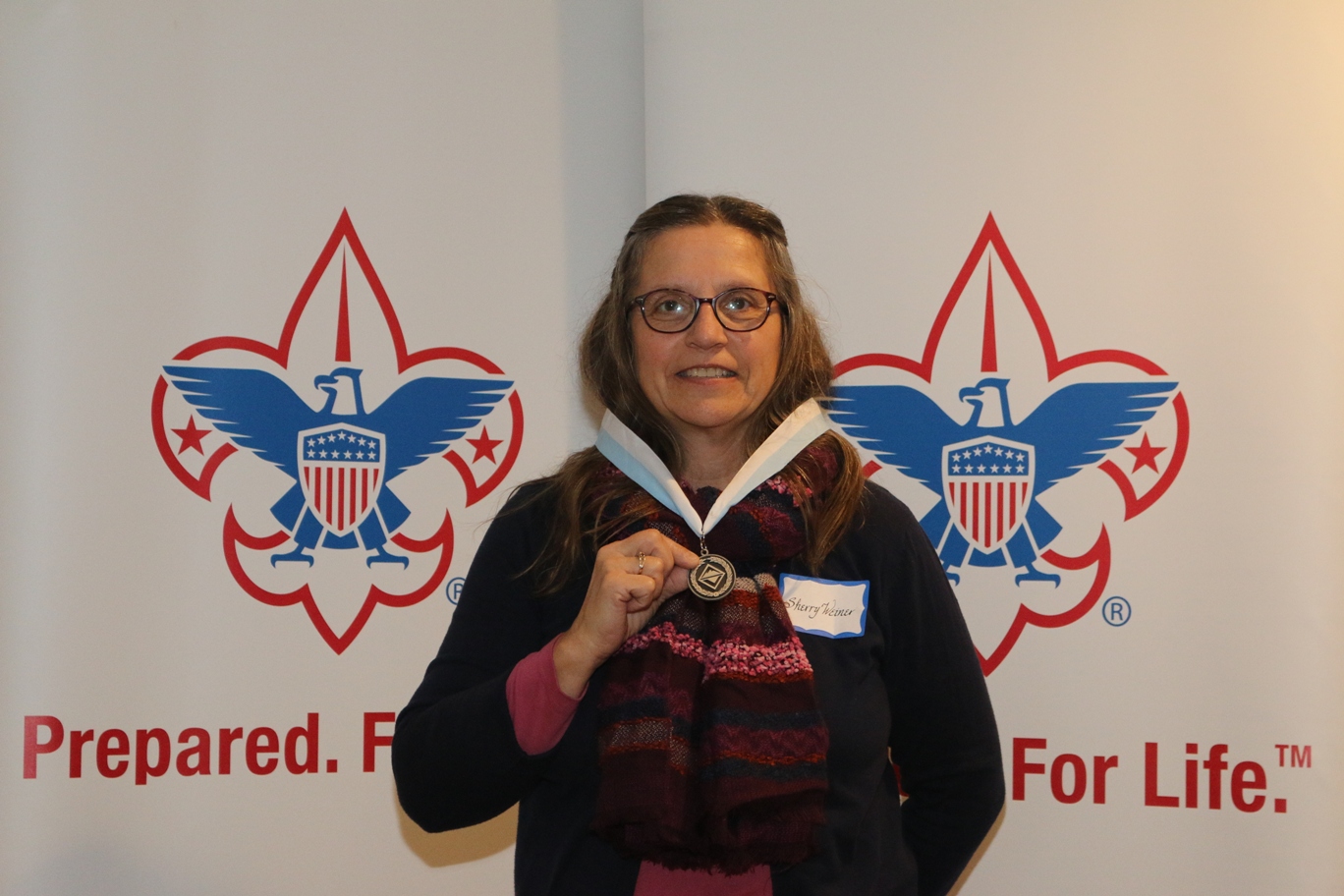 The Northeast Iowa Council is pleased to honor Sherry Weiner as a Spotlight Volunteer!  Sherry received the Venturer of the Year award for 2017!
Sherry's involvement in many aspects of Scouting is approaching 20 years, all within the Northeast Iowa Council. She has served for 3 years as a Venturing Crew Assistant Adviser, followed by serving for the past 5 years as the Venturing Crew Adviser. As part of this experience, she has provided adult leadership to youth in the Boundary Waters and the Florida Sea Base.
Sherry once again rose to the occasion in 2017 when she volunteered to co-lead the Council Contingent to the 2017 National Scout Jamboree. Cancellations forced the local jamboree crew to combine with another council's jamboree Venture patrol. Sherry raised her hand and volunteered to travel with our one female Venture Scout. She did this in spite of the fact that that Venture patrol had no room for another adult leader, and as a result, she accepted another staff assignment.
Sherry is Woodbadge-trained and is of course a familiar face to her crew as well as district roundtable participants. She is also familiar to Timmeu lodge members, and is a regular participant in spring and fall work weekends and the Mother's Day Pancake Breakfast.
In addition to her Scouting involvement, Sherry was a past volunteer at the Dubuque Senior Booster Club and also on committees at Finley Hospital in Dubuque.
On behalf of the Northeast Iowa Council, please help us say thank you to a very dedicated Scouter, Sherry Weiner!