Shane Cline – Volunteer Spotlight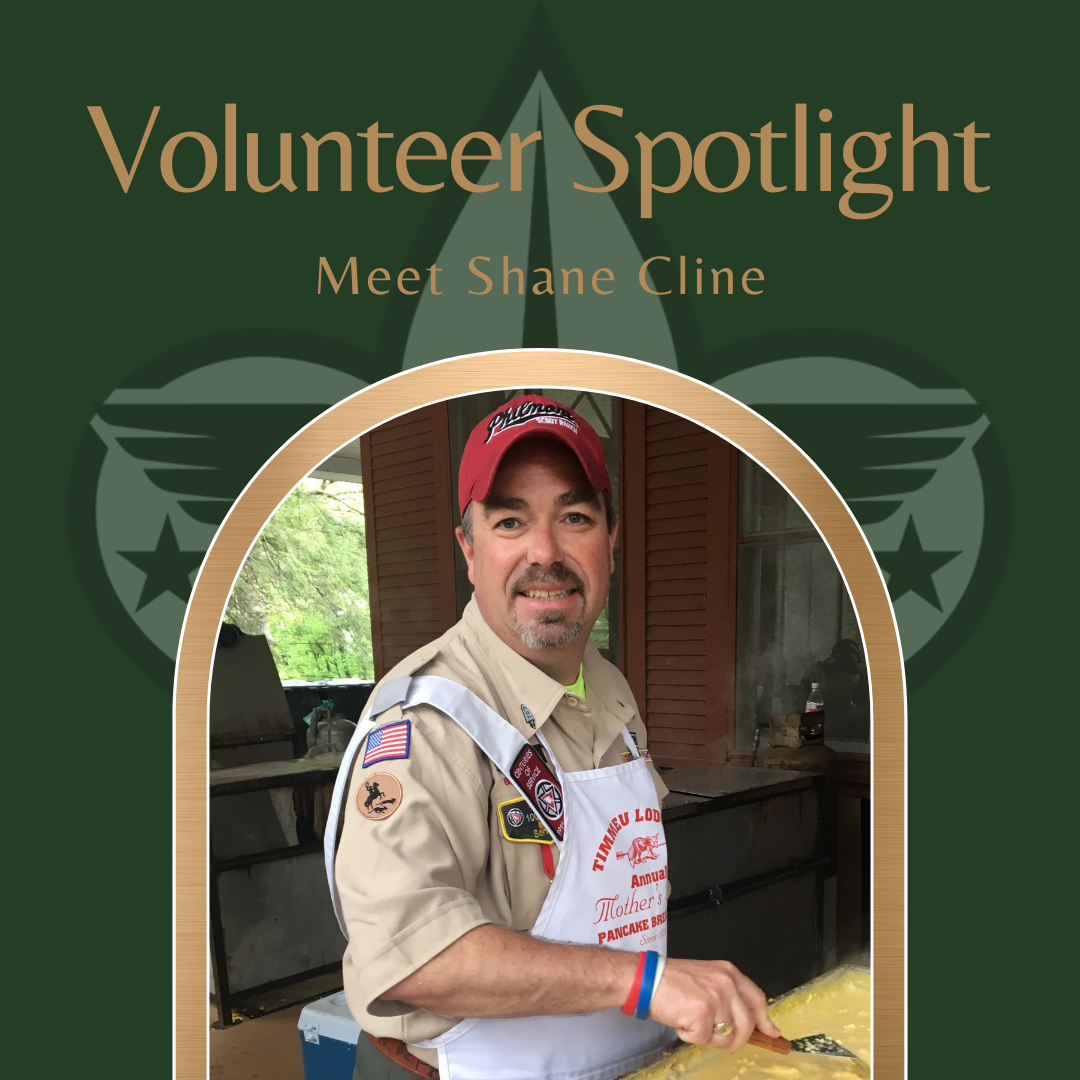 The Northeast Iowa Council is pleased to honor Shane Cline as a Spotlight Volunteer! Shane currently serves as the Scoutmaster for Troop 40, Dellaykee District Program Chair, and Assistant Advisor to Timmeu Lodge.
Shane and his wife, Darcy, have a daughter, Jessica, and a son, Beau. Scouting runs in the Cline's blood – Darcy is a troop committee chair and popcorn kernel for Troop 40; Jessica earned the Girl Scout Gold Award; and Beau is an Eagle Scout. Outside of Scouting Shane is a Sales Manager at Brown's Sales & Leasing in Guttenberg. In the past he has been a Ducks Unlimited committee chair, Master of Masonic Lodge, and president of the Northeast Iowa Shrine Club. Lately, most of his volunteer time has been with Scouting. In his free time, Shane enjoys golf, hunting, shooting, and just being outdoors..
What motivates you to give your time to Scouting?
Seeing the Scouts grow into responsible members of the Troop and the community. I enjoy watching Scouts develop their leadership and communication skills as they advance through the ranks in the Troop and also those that take leadership positions in the Order of the Arrow. With the proper guidance and encouragement from leaders and parents, Scouts are given the tools to become great leaders not only in their Troop but also their school, church and community. To me this is what make the Scouting program so important.
What aspects of Scouting do you enjoy the most?
Outdoor activities are my favorite. It is such a great venue for Scouts to develop their leadership skills.
What advice can you give to new Scouting parents?
My advice to new Scout parents would be to take interest and encourage your Scout in their journey. Be involved in what they are doing. Be proud of their accomplishments, regardless of size. Your encouragement will help fuel their enthusiasm and you will be so proud of them. You will see a change in them at home and at school as they gain confidence through their advancements and accomplishments through Scouting.
What have you learned through Scouting?
Scouting has taught me many life lessons both as a youth and as an adult. Most importantly, that with the support of others, proper planning and determination anything is possible.
Please share a favorite Scouting memory.
I have had so many great experiences in Scouting both as a youth and an adult. If I were to pick one thing it would be going to Philmont with my son Beau. I went as a youth and and wanted Beau to have the same great opportunity. To be able to go with him was wonderful.
On behalf of the Northeast Iowa Council, please help us say thank you to a very dedicated Scouter, Shane Cline!