Scott Scherer – Volunteer Spotlight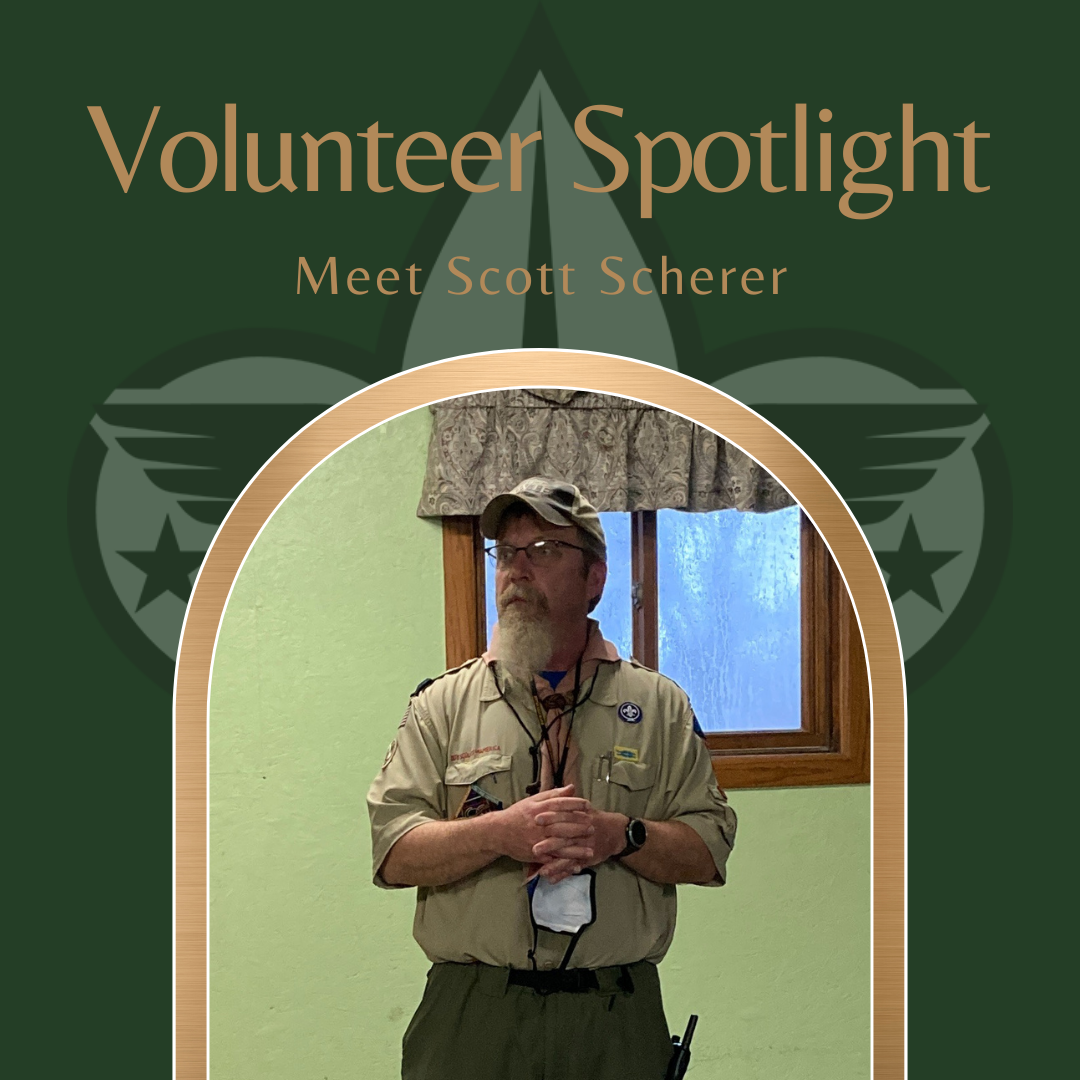 The Northeast Iowa Council is pleased to honor Scott Scherer as a Spotlight Volunteer! Scott currently serves as the Cubmaster for Pack 40 as well as the Cub Scout Roundtable Commissioner for the Dellaykee District. Scott has been involved in Scouting both as a youth and leader for more than 25 years.
Scott and his wife, Charlotte, have four children – Maysie, Rebecca, Henry and Ann. Two dogs, Olive and Pepper, and four cats, Yogi, Midnight, Pluto, and Rex, also roam their home. Outside of Scouting Scott enjoys cycling and bikepacking, turkey hunting and participating in the Guttenberg German Band.
What motivates you to give your time to Scouting?
Scouting teaches valuable lifelong skills and lessons to the kids.
What aspects of Scouting do you enjoy the most?
Watching the Scouts grow and applying the knowledge they have gained through Scouting.
What advice can you give to new Scouting parents?
Become a den leader. It is not as difficult as it appears and more hands makes less work for all.
What have you learned through Scouting?
Cub Scouts will say and do the darndest things.
Please share a favorite Scouting memory.
Participating in the Wood Badge Training.
On behalf of the Northeast Iowa Council, please help us say thank you to a very dedicated Scouter, Scott Scherer!