Sandra Feldmann – Volunteer Spotlight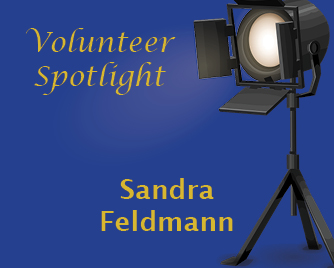 The Northeast Iowa Council is pleased to honor Sandra Feldmann as a Spotlight Volunteer! Sandi currently serves as a Committee Member for Troop 60 (Dyersville). She has been involved in Scouting for 18 years as a parent, with 10 of those years on the committee.
Sandi and her husband, Pat, have three children: Christine – was in Girl Scouts and is a life long member; Jeremy – is an Eagle Scout; and Matthew – is a Life Scout. They also have seven pet fish – all living at the moment. Outside of Scouting, Sandi is a Relay for Life committee head, bingo caller for church, bird feeder filler for a local nursing home and religious education teacher.
What motivates you to give your time to Scouting?
Spending time with my son and having enough adults for the troop to go places. Especially camping.
What aspects of Scouting do you enjoy the most?
Camping.
Share a favorite Scouting memory. 
Sleeping in Eagle Cave Wisconsin.
What advice can you give to new Scouting parents?
Be active and enjoy time with your child. Going to meetings lets you know what is going on with the Troop. It also gives you some say in activities.