Rob Reinert – Volunteer Spotlight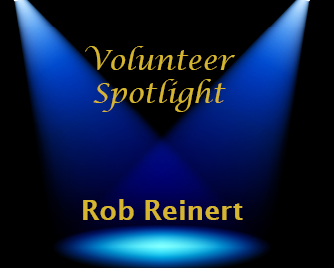 The Northeast Iowa Council is pleased to honor Rob Reinert as a Spotlight Volunteer! Rob received the Dubuque District Award of Merit for 2017!
Rob Reinert has been enrolled in the Northeast Iowa Council since he joined a pack in 1972. He later became a Boy Scout, and earned his Eagle rank in 1980. As an adult, he has served his unit as either an Assistant Scoutmaster or Committee Member for the past 18 years. He was a key volunteer when his troop hosted the successful 1981 and 1982 camporees.
The Dubuque District has benefited from this Rob's leadership. He has spent 6 years on the district committee. Five of those years he served as District Chairman. For many years, he has helped with the maintenance of the equipment used for the OA Mother's Day Pancake Breakfast. He has also helped out with set-up and preparations for that event.
Rob hasn't limited his volunteer service to Scouting. He is a past president of the local Optimist Club.
On behalf of the Northeast Iowa Council, please help us say thank you to a very dedicated Scouter, Rob Reinert!