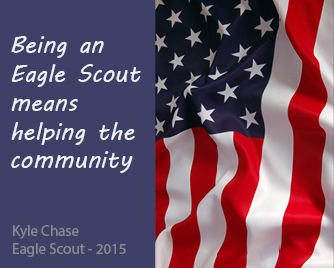 What does being an Eagle Scout mean to you?
A large part of being an Eagle Scout, to me, means helping the community; even if it's small things, like holding the door open for someone.
How did earning the Eagle Scout rank prepare you for the future?
Being an Eagle Scout has helped me get into college, where I'm working on a chemistry major.
What surprised you about the Eagle Scout path?
I was surprised by how informal the Eagle Scout review was. Yes, there is some formality to it, but barely a few minutes in I didn't feel like it was this super serious thing. I knew that it was for something important, but I was having a relatively good time with it.