Kim Northburg – Volunteer Spotlight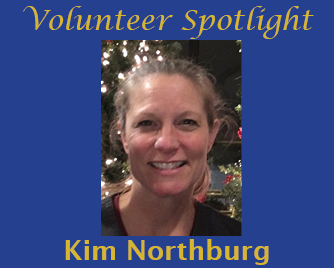 The Northeast Iowa Council is pleased to honor Kim Northburg as a Spotlight Volunteer! Kim currently serves as the Popcorn Kernel and committee member for both Troop 34 and Pack 35. Kim started in Scouting 8 years ago as a parent helper. She has served as a Tiger, Wolf, Bear, and Webelos leader in addition to Popcorn Kernel and committee member.
Kim and her husband Brad have 3 children, Reed, Grant and Brock. They also have two dogs, Adora and Buddy, who are both rescue done and a joy to have in their home! Outside of Scouting Kim works overnight at the lab in the local hospital. She is also the treasurer and committee member for a local swim team, and volunteers at the school with the book fair, baking, concessions, kid's place (daycare for siblings during conferences), and many other tasks.  In her free time, Kim also enjoys reading, jogging, spending time with the kids.
What motivates you to give your time to Scouting?
I want to help give kids a positive youth experience, directing their growth into young men with good character and life skills.
What aspects of Scouting do you enjoy the most?
Watching a boy's face light up as he figures out a difficult task.  Watching the boys work together to solve a problem.  And, the ceremonies are fun to watch!
What advice can you give to new Scouting parents?
Be involved.  Help guide your son or sons on their Scouting path. Be there for the ceremonies.  Your bond together will grow.
On behalf of the Northeast Iowa Council, please help us say thank you to a very dedicated Scouter, Kim Northburg!