John Chesterman – Volunteer Spotlight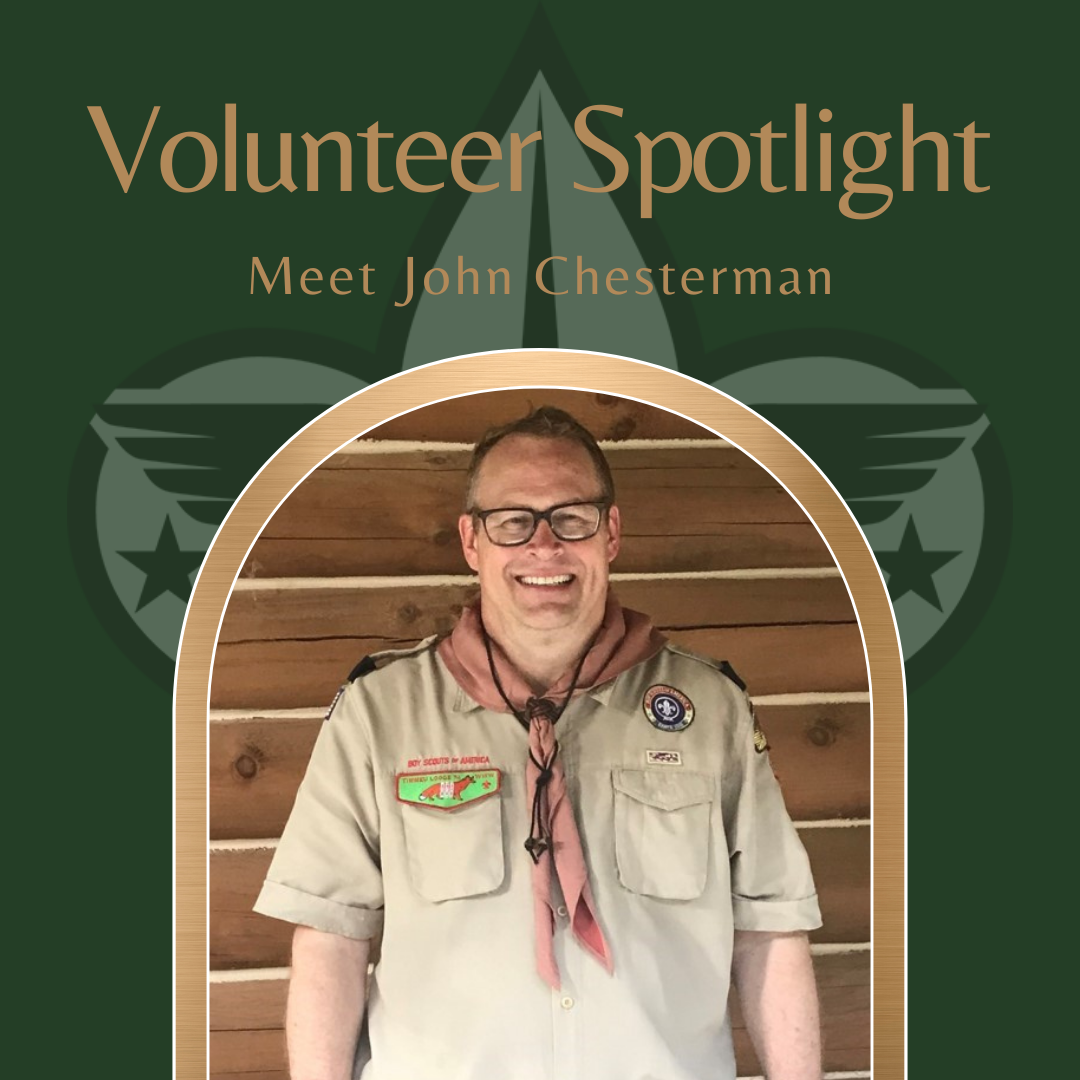 The Northeast Iowa Council is pleased to honor John Chesterman as a Spotlight Volunteer! John currently serves as an assistant Scoutmaster for Troop 51 and Committee Chair for Pack 50. He has also been instrumental in helping launch the Cub-A-Ree event for Cub Scouts.
John and his wife, Kari, have a daughter (Emma) and son (Zach). Three cats, Roxi, Moo, and Zumi, also roam their home. Outside of Scouting John works as a Corporate Account Manager at John Deere Construction & Forestry and volunteers with Holy Trinity Lutheran Church. In his free time, John also enjoys working on cars, car cruises, and an occasional race at the drag strip.
What motivates you to give your time to Scouting?
Scouting gave me some great adventures, a foundation in values, and exposure to great leaders beyond my family. I want to give those opportunities to many other kids.
What aspects of Scouting do you enjoy the most?
Getting kids together so they can learn new things that won't learn in school – the outdoors, service projects, duty to others and the country.
What advice can you give to new Scouting parents?
Scouting provides a baseline for kids to be good people as they mature – the Scout Law, the Scout Motto, and Scout Slogan are key in getting kids to think for the future and about those around them.
What have you learned through Scouting?
I have learned a sense of duty and to help those around us in the community. Scouting also gave me a foundation in leadership that we need to support and develop for our youth.
Please share a favorite Scouting memory.
Junior Leader Training (now NYLT) at Camp Klaus in 1984 was transformational event for me.
On behalf of the Northeast Iowa Council, please help us say thank you to a very dedicated Scouter, John Chesterman!