Joey Lueck – Volunteer Spotlight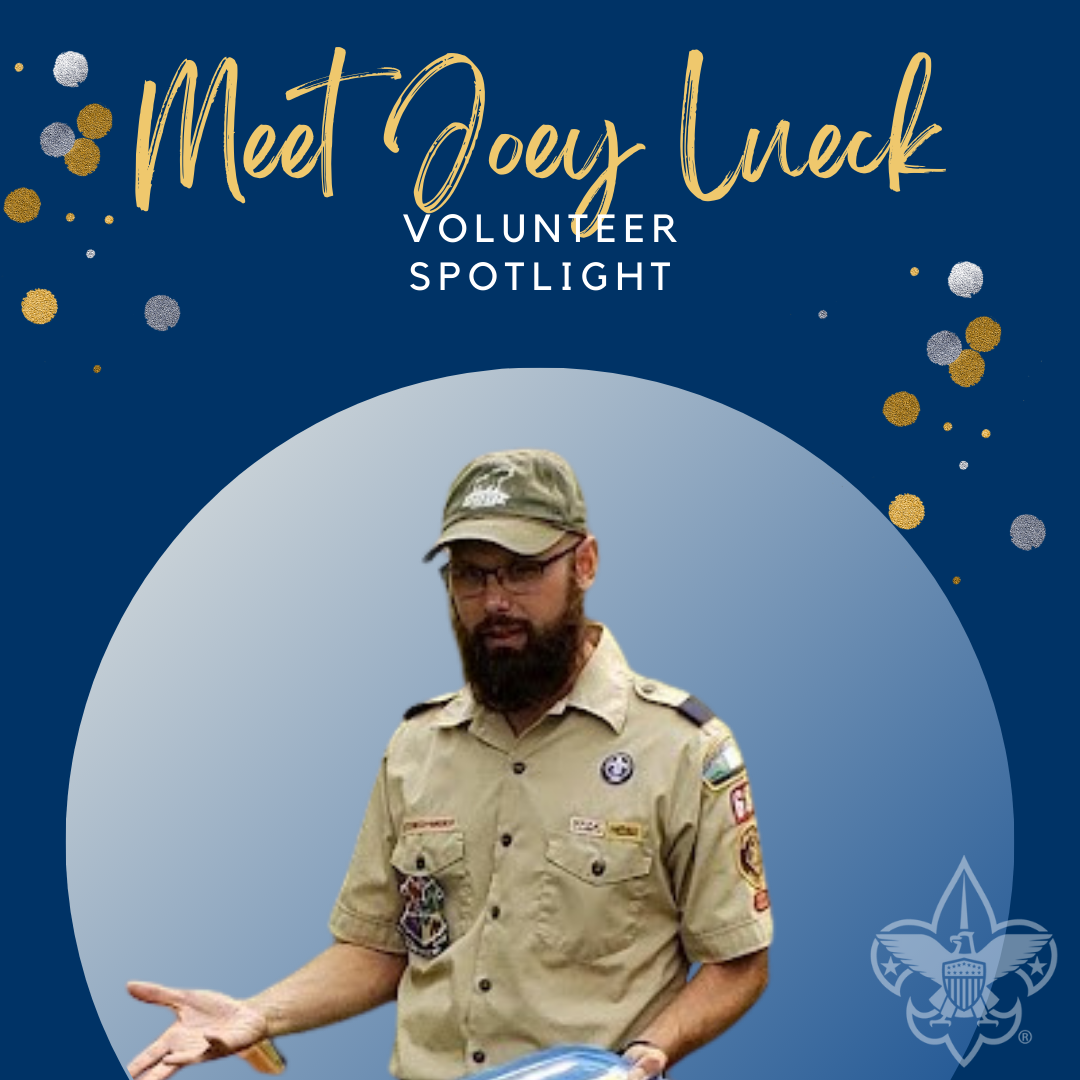 The Northeast Iowa Council is pleased to honor Joey Lueck as a Spotlight Volunteer! Joey currently serves as the Assistant Cubmaster and Assistant Den Leader for Pack 68. He is also taking leadership of the 2022 Cub-A-Rama! He has more than 17 years of Scouting to his name.
Joey and his wife Jenna have three children – Kierra, Clay, and Levi. Outside of Scouting and work, Joey is a member of the American Legion Post 137 and a member of the Veterans of Foreign Wars Post 7736. In his free time, Joey enjoys the outdoors and spending time with family and friends.
What motivates you to give your time to Scouting?
The meetings, events, and campouts do not happen by themselves. Being a part of the planning process is pretty neat to see how everything comes together and it takes people and time for all of it to happen.
What aspects of Scouting do you enjoy the most?
I enjoy watching the Scouts grow and learn and become more independent as the go through Cub Scouts.
What advice can you give to new Scouting parents?
If you have the time and want to make an impact on your child ask how you can get involved.
What have you learned through Scouting?
The list is too long to count and even as an adult leader that made it to Eagle Scout as a child, I am still learning and having fun!
Please share a favorite Scouting memory.
I was visiting a local troop for their open house and one of the Scouts from our pack that had crossed over to this troop a few years back showed me how to tie the sheep shank, a knot that sometimes becomes a tangle for me. That was pretty cool to see.
On behalf of the Northeast Iowa Council, please help us say thank you to a very dedicated Scouter, Joey Lueck!