Erin Fiegen – Volunteer Spotlight of the Month – October 2016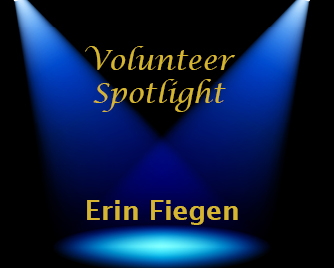 The Northeast Iowa Council is pleased to honor Erin Fiegen as the Spotlight Volunteer of the month! Erin is the Post Advisor for the Cosmetology Exploring Post; she started working with the post around 2008. As the Director of Marketing for Capri College, she brings a high-energy personality to the Exploring program, making it exciting for the Explorers to attend meetings. Erin has also recently joined the Exploring committee.
Erin has been employed with Capri College since August 2006. Although her current role is Director of Marketing, she continues to hold on to some of her Director of Enrollment Services duties. She is frequently seen in the area high schools as she visits over 50 high schools in and around the Dubuque area. She also oversees Capri's four campus Admissions representatives.
Outside of Capri, you can find Erin singing along with Nina Simone – her "favorite musician in the world". She also spends most of her time hanging out with her son, Eli (almost two). Together they go to the park, swim, dance, and read books. She loves every second of being a mom!
On behalf of the Northeast Iowa Council, please help us say thank you to Erin Fiegan!