David Meyer – Volunteer Spotlight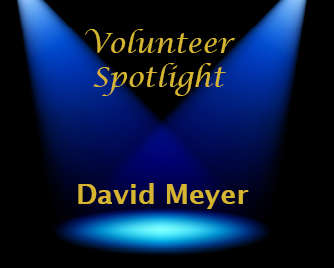 The Northeast Iowa Council is pleased to honor David as a Spotlight Volunteer! David received the Dellaykee District Award of Merit for 2017.
David Meyer started his Scouting career as a youth in an Explorer Post where he had many outdoor adventures.  The memory of these adventures helped to fuel his enthusiasm when he became a Scoutmaster for his son's Troop in 2013.  Since then he has kept his Troop very active in countless outdoor activities including canoe trips to the Boundary Waters and several winter camping trips.
David's son earned the rank of Eagle and is currently attending college. Though his son is no longer in the troop David took Wood Badge and completed his ticket in 2017 and has continued to serve troop 28 as Scoutmaster and is actively involved in other community events.
David is always willing to help with District and Council events and has served the Dellaykee District the past two years as Klondike Chairman.  These Gold Rush themed events were action packed and kept the Scouts engaged the entire time.  He is more than willing to share his knowledge of winter camping with Scouts and Scouters alike, specifically the no tent method and the making of cowboy coffee using an egg.
On behalf of the Northeast Iowa Council, please help us say thank you to a very dedicated Scouter, David Meyer!