Dave Dalsing – Volunteer Spotlight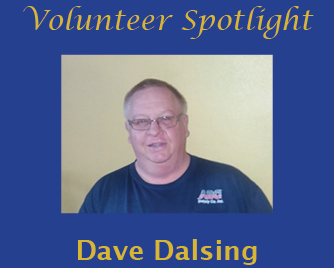 The Northeast Iowa Council is pleased to honor Dave Dalsing as a Spotlight Volunteer! Dave was awarded the Scouting Spirit Award for Troop 94 in 2020.
Outside of Scouting, Dave is an assistant football coach and he belongs to the Knights of Columbus where he volunteers for many service projects.
What aspects of Scouting do you enjoy the most?
The experiences that you get when going on campouts and high adventure trips and the education that you get while earning badges.
What advice can you give to new Scouting parents?
Get your child involved as much as possible and be involved yourself.
On behalf of the Northeast Iowa Council, please help us say thank you to a very dedicated Scouter, Dave Dalsing!