Danielle Friedlein – Volunteer Spotlight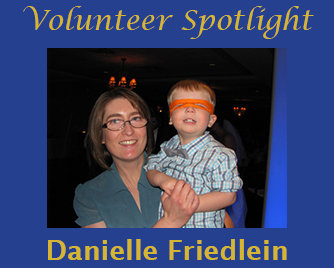 The Northeast Iowa Council is pleased to honor Danielle Friedlein as a Spotlight Volunteer! Danielle currently serves as the Cubmaster for Pack 38 (. She has been involved in Scouting for two years and served as a Tiger Den Leader, and Cubmaster.
Danielle and her husband, Aaron, have three children: Hannah, Lukas, and Nathan; and two farm dogs: Hulk and Flash. Outside of Scouting, Danielle is a part-time Physical Therapist and Certified Athletic Trainer and bookkeeper for the family  farming operation. She teaches Sunday school in the Nursery Room at St. Paul's Lutheran Church, volunteer with her local elementary school and is an Iowa Master Gardener Intern.
What motivates you to give your time to Scouting?
I enjoy working with kids and I feel Scouting provides them with valuable and rewarding experiences, promotes teamwork and helps to build life skills. It's also a great opportunity to spend time with my two sons involved in Cub Scouts. I also hope that seeing me and my husband volunteering instills the importance of service to others in our 3 children.
What aspects of Scouting do you enjoy the most?
I enjoy watching the Scouts work together on projects and receive recognition for their accomplishments.
Share a favorite Scouting memory.
Our Pack packaging Thanksgiving Meals at the Clayton County Food Shelf.