Craig Carton – Volunteer Spotlight of the Month – April 2017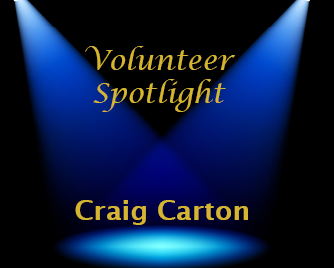 The Northeast Iowa Council is pleased to honor Craig Carton as the Spotlight Volunteer of the month!
Craig is a former Scoutmaster of Troop 39 out of Earville, Iowa and currently serves as a Committee member for the Troop. He has been instrumental in putting together the Dellaykee Merit Badge University for many years.
Craig's youngest son, Clay, is still in Scouting in Troop 39. Craig also has 3 Eagle Scout sons, Dylan Slattery, Clint Carton and Andrew Carton.
Outside of Scouting Craig, is a Foreman Pipe Insulator for Engineered Thermal Insulation in Des Moines. He has been there for 31 years.
Favorite Scouting Memory: Canoeing and fishing with his two oldest sons in Boundary Waters and all his time at Camp Klaus with his sons and the Troop watching the boys develop into young men.
Craig's Life Advice: Try to set goals to accomplish every day. Ask questions. Listen to what others have to say.
Please help us congratulate Craig Carton for being selected for this month's volunteer spotlight!