Christina Rudd – Volunteer Spotlight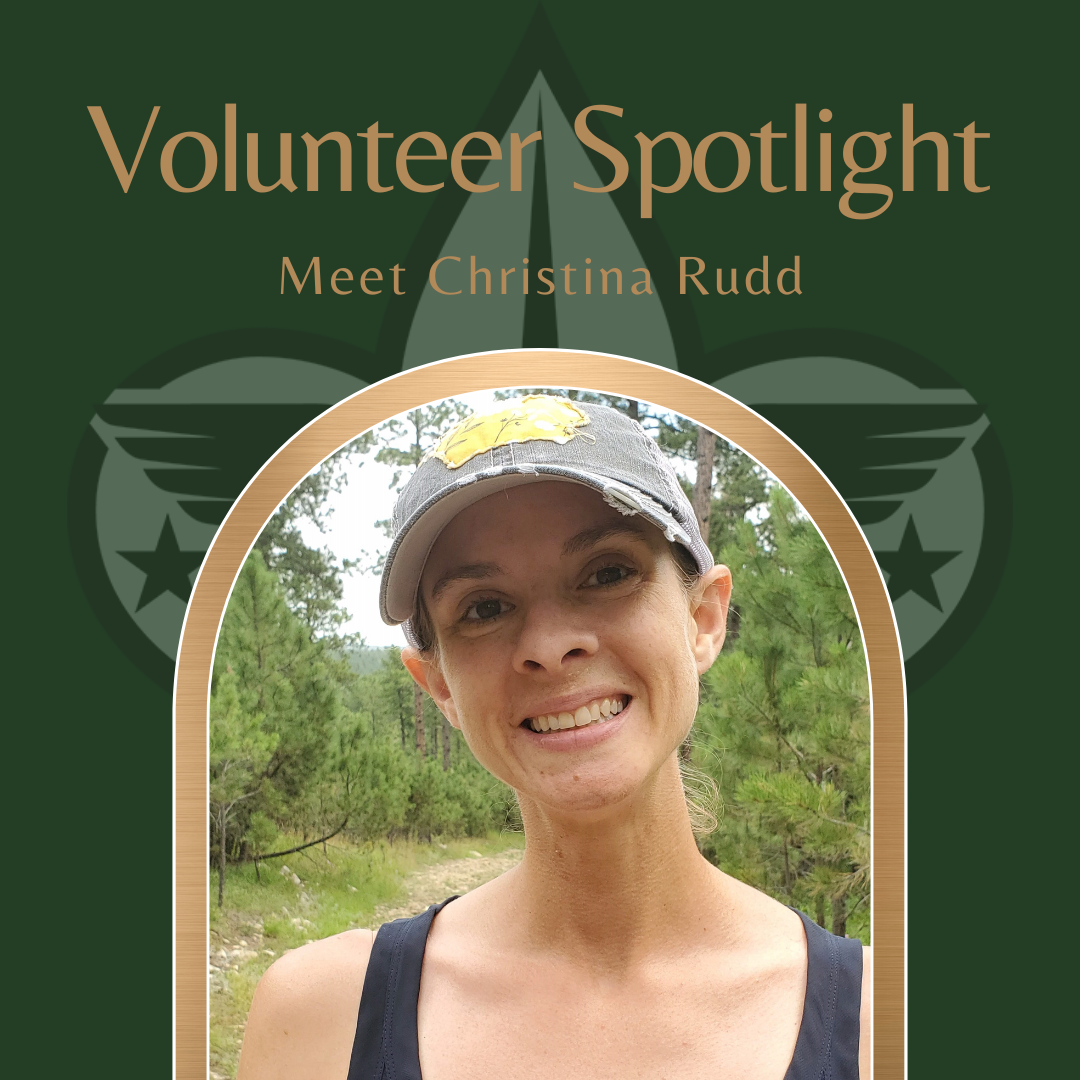 The Northeast Iowa Council is pleased to honor Christina Rudd as a Spotlight Volunteer! Christina currently serves as the Scoutmaster for Troop 137. This is her 2nd year in Scouting. Christina was awarded the Dellaykee District Scouts BSA Scouter of the Year award at the Scouter Appreciation Event held in March 2021.
Christina and her husband, Jeremy, have three children – Adeline, Emily, and Lucy. Outside of Scouting Christina works as middle school science teacher. In her free time, Christina also enjoys running, hiking, and reading.
What motivates you to give your time to Scouting?
My motivation for being involved in Scouting is my daughter Emily, who is a founding member of Troop 137, along with her friend Erin and the other girls in the troop. I want them to have a great experience in Scouts, and make the most of it.
What aspects of Scouting do you enjoy the most?
I love learning, especially about the outdoors, conservation, and citizenship. It gives me an opportunity to learn with my daughter and her troop, and foster the next generation of leaders.
What have you learned through Scouting?
I've learned so many things! I am so grateful to Travis Mensen for asking me to step up and lead Troop 137 with him and for guiding the troop and me through the many procedures and skills of Scouting. The most valuable thing I have learned about is the legacy of the Scouting organization, and I'm honored to be a part of such a noble institution that has a positive impact on my child and our society.
What advice can you give to new Scouting parents?
Just say yes! It's the opportunity of a lifetime to spend quality time with your child, do something great for your community, and experience life on a whole new level.
Please share a favorite Scouting memory.
A favorite memory is a six-mile hike at Backbone State Park with our troop. It was early spring, so there was snow, ice, and mud. We identified different plants and animals, enjoyed the beautiful weather, collected trash, laughed and joked, and had a great time!
On behalf of the Northeast Iowa Council, please help us say thank you to a very dedicated Scouter, Christina Rudd!