Char Scace – Volunteer Spotlight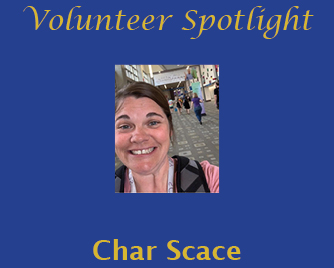 The Northeast Iowa Council is pleased to honor Char Scace as a Spotlight Volunteer! Char currently serves as the Charter Representative for Pack 68 in her 3rd year of Scouting. She was awarded the Scouting Spirit Award for Pack 68 in 2020.
Char and her husband Brian have three daughters (Channing, Makenna, and Kiernan), a son-in-law (Nate), a son, Gunner, and a dog (Sarge). Outside of Scouts, Char works full time as the General Manager of Dairy Queen on 16th along with running her own business in her spare time. She is an Elizabeth Community Fair Board Member as well. Char's hobbies include watching crime documentaries, baking, and crafting.
What motivates you to give your time to Scouting?
My husband and I have always tried to be present and volunteer in everything our children have done. We believe our children have gotten more out of these experiences because we have been there to help guide and instill the values that are taught.
What aspects of Scouting do you enjoy the most?
Our Pack leaders meet to plan out our Pack meetings. When I see how excited the Scouts get, and their huge smiles, when they get to participate in whatever crazy obstacle course, or indoor snowball helmet catch, or racing on a turkey decoy idea we came up with.
What advice can you give to new Scouting parents?
Volunteer if you can in any way. Your Scout will get so much more out of their Scouting experience knowing that you support them. Also ask questions! We had no idea how to do anything when we started with our only son. Everyone we have encountered is very helpful.
What have you learned through Scouting?
Many hands make light work! Luckily I belong to a Pack who has amazing Leaders and awesome Volunteers.
Please share a favorite Scouting memory.
My favorite Scouting memory so far was watching our son Gunner, as a Lion, getting the Sportsmanship award at his first Pack Pinewood Derby. We had no idea what we were doing with his car. We had girls. This was all new territory to us. He didn't care that he never won a race, he was just so excited to be watching the races and giving out high fives to everyone.
On behalf of the Northeast Iowa Council, please help us say thank you to a very dedicated Scouter, Char Scace!